What Are Magento 2 Extensions
Magento 2 extensions are ready-to-use and full-fledged tools that improve the functionality of your Magento website, saving you hundreds of hours of exhausting coding, testing, and Magento extension development. Since the platform provides ample opportunities for third-party integrations, you can use Magento 2 plugins to fulfill the unique business needs, making it competitive and more profitable.
Best Magento 2 Extensions for eCommerce & Marketing
Let's take a closer look at how you can improve your eCommerce store with Magento extensions and why they are essential for eCommerce & Marketing.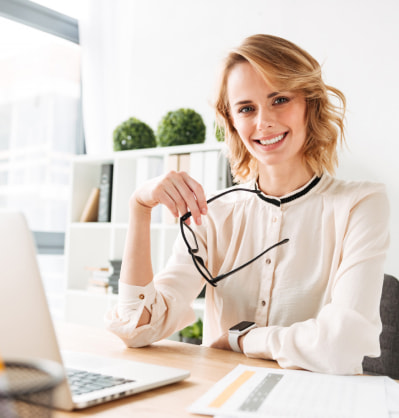 Provide Better Magento 2 User Experience
Offer your customers even more than they expect from shopping on your website with Magento 2 User Experience plugins. Assist them with helpful functionality along the shopping journey from product search to shipping and beyond:
Allow your visitors to log in and sign up to your Magento store much faster with

social networks

, filter products conveniently without page reloading, and ensure easy

navigation & search

for products using a new Ajax search algorithm.

Build more trust, satisfaction and credibility with customers by offering an easy return/exchange process and fast follow-up communication.

Use Estimated Delivery Date and Order Status & Shipping Tracking modules so that your customers can track the delivery at any time and be more confident about it.
Furthermore, you can drive more mobile traffic with the Magento 2 AMP extension, as it creates lightning-fast and user-friendly versions of your store pages for all mobile devices. Since mobile traffic now significantly exceeds desktop internet usage, it is important to ensure a smooth shopping experience for mobile visitors.
Run Effective Marketing Campaigns
Magento 2 Marketing & Sales extensions help increase sales with newsletter popups, splash pages, checkout success pages, and other features that attract and retain customers.
Additionally, our extensions will help you overcome some challenges related to email marketing: scheduling all promotional and transactional emails, making them more interactive, and improving email deliverability. Since a profitable marketing initiative requires careful planning, Magento plugins by Plumrocket are here to help.
When it comes to affiliate marketing, you can make use of 20+ built-in affiliate networks or configure custom ones to run affiliate campaigns on your Magento store with no effort. Integrate tracking codes without development skills and scale your business with Plumrocket tools.
Increase User Engagement & Sales
Without a doubt, engaged users are more likely to sign up, purchase, and share products with friends, which means overall profitability. Sales & Marketing tools help you achieve these goals. For instance, a visually appealing splash page can help you promote an upcoming event, special offers, and encourage visitors to subscribe to a newsletter. Product labels, in turn, will grab visitors' attention and help them navigate the products.
Additionally, you can drive more sales and customer attention by turning your store into a private sale site, promoting daily deals, and displaying a countdown timer with the Private Sales & Flash Sales extension.
Create Product Pages That Convert
There is nothing more enticing for customers to buy a product than testimonials and word-of-mouth advertising. To improve product pages, you can allow customers to leave feedback with attached media files, as well as conveniently filter & search other product reviews. Not only does it build user-generated traffic, but it also helps users make purchase decisions and increases sales.
Moreover, you can include size charts, attach various product labels, and enable the call-for-price feature on your product pages to increase conversions and drive even more sales.
Ensure Smooth Purchase & Post-Purchase Experience
Besides engaging website experience, it is important to optimize the shopping cart & checkout process. For instance, you can significantly increase the number of placed orders by displaying estimated delivery dates on product pages for people who are short in delivery time. Additionally, you can create urgency without pressure allowing customers to temporarily reserve products in cart with a countdown timer displayed.
In order to retain customers and make them satisfied with your products, enable returns and exchanges on your store so that customers are more likely to make purchases. Check out other useful Magento 2 Shipping & Fulfillment extensions that allow customers to track orders and have a great post-purchase experience at your store.
Flawless Backend Experience
Our experienced developers went beyond providing tools to expand the website's functionality. We also strive to help merchants efficiently arrange the workflow and automate many processes with Magento 2 admin tools.
For instance, you can cut the admin's time using flexible Magento rules and conditions to create invoices and shipments automatically based on different product attributes. Additionally, the Data Feed Generator extension with built-in templates allows you to easily create an unlimited number of custom data feeds.
What's more, you can run marketing campaigns more effectively, as Magento 2 SMTP supports the most popular server providers and ensures your emails will reach customer inboxes.
Compliance With Data Protection Laws
We could not ignore the importance of Magento 2 security and data privacy for merchants and website visitors. According to major data protection laws, organizations are obliged to responsibly collect and use customer data in order to protect users' rights and privacy.
With GDPR, LGPD, and CCPA plugins for Magento 2, you should not worry much about being compliant with these laws and regulations, as they provide all necessary tools to collect, manage and store customer consent.
Best Free Magento 2 Extensions
You can start improving your store with Magento 2 free extensions which you will definitely find useful. For instance, you can integrate Twitter and Facebook login for free, so that your customers can log in to your site with their social network accounts, save time and reduce the number of passwords to remember. As a result, you collect reliable customer data and increase registrations.
Why You Should Install Magento 2 Extensions by Plumrocket
Magento 2 extensions by Plumrocket, in addition to expanding your store's functionality, have many benefits:
Reliability & Confidence

Our unique Magento 2 modules are designed from scratch and tested in different environments in order to ensure the best quality and performance. Moreover, Plumrocket extensions have been reviewed and approved by Magento Marketplace, as well as have been the subject of close partnership for many years.

Easy Installation & Configuration

All paid and free Magento 2 extensions come with an explicit user guide with notes for developers to always work correctly and take full advantage of the features.

Free 90-Day Support

Once you have purchased any Magento 2 extension, you are provided with 90 days of free professional support. Plumrocket experienced developers and technical support team is pleased to assist you with all questions you may have.

60-Day Refund Policy

We value your satisfaction with Plumrocket products, therefore we provide a friendly refund policy for our customers. However, we firmly believe that our professional assistance and support will help you avoid all the issues.

Free Lifetime Updates

We constantly update our products to stay compliant with the latest eCommerce and web requirements. Our loyal customers receive all updates free of charge, staying secure with all the latest features and fixes.