Typically, Google will index your AMP pages in a few days or weeks after you switch the extension to production mode, and assuming all AMP pages are validated. In case you don't have time to wait – you might consider using request Google indexing manually to ask Google bots to re-crawl your website. Please follow the steps below to re-index the Magento 2 AMP pages manually.
Note: in order to be extra sure the Google robots will be re-indexing your AMP pages – please add the GET parameter (e.g. ?amp=1) to the end of the URL. Remember, it is still recommended to wait until Google robots index your website on a scheduled basis, as the number of manual re-index attempts for your Google account is limited.
Step-by-step guide:
Go to Google Search Console and provide your website domain to add a property.
Select the Inspection tab from the left side menu.
Enter yout AMP page URL with the GET parameter.
Click Request Indexing to proceed.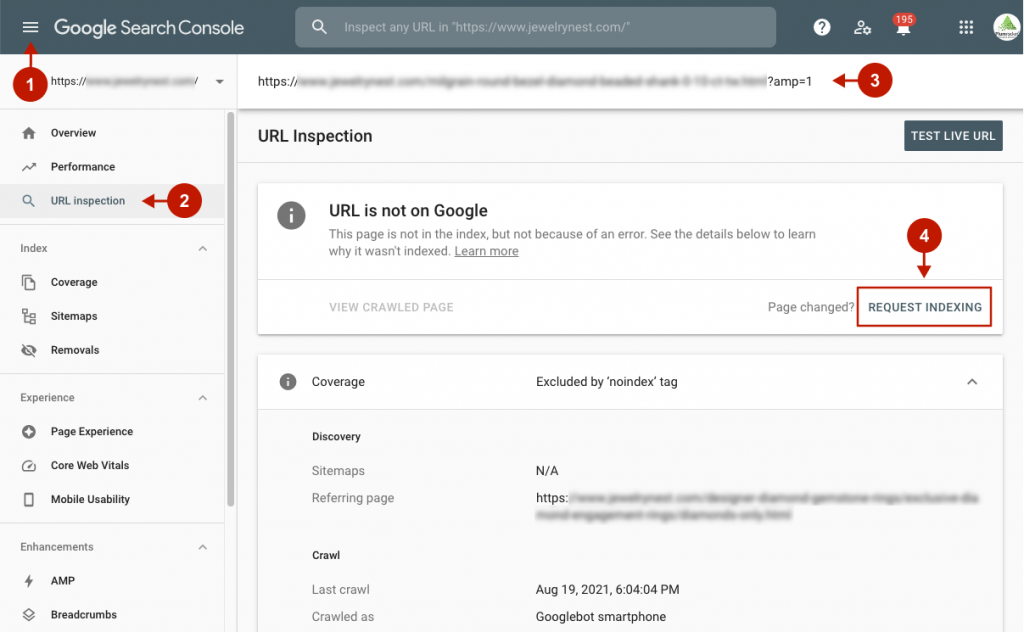 It may take Google a minute or two to test if the provided URL can be indexed. You will then get a confirmation message that the URL has been added to a priority crawl queue.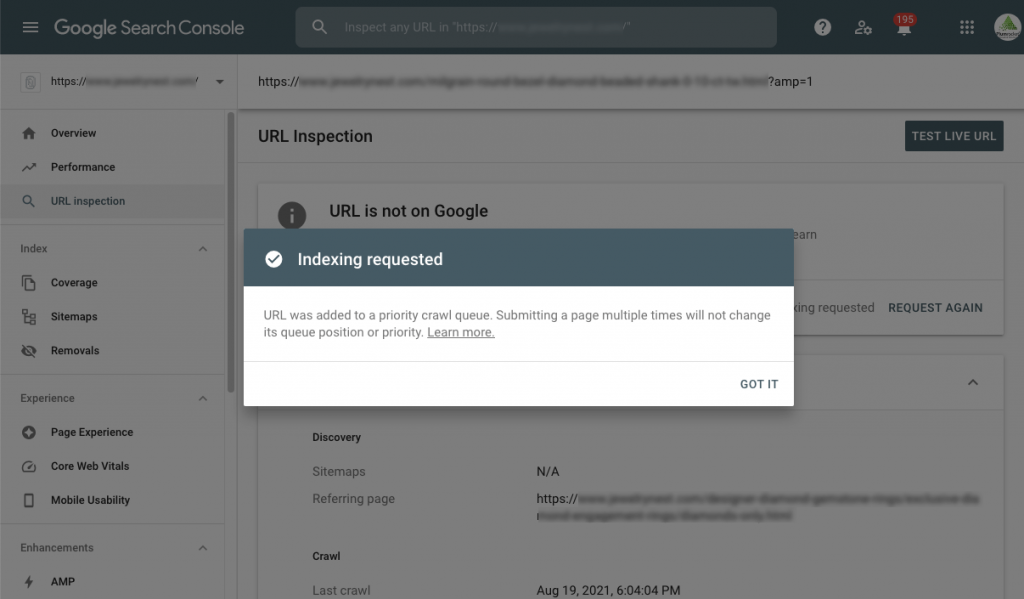 Was this article helpful?