This guide is essential after you launched the Magento 2 AMP extension for:
Websites that have a lot of products and it is impossible to validate every AMP page manually.
Websites that are currently under development or change frequently. These changes may cause errors on some AMP pages, or some errors can be missed when testing pages manually.
Reviewing AMP Pages in Google Search Console
Once your website AMP pages are indexed – after a couple of days your pages will be stored in Google AMP Cache. In order to see if the AMP pages are indexed properly, perform the following steps.
Step-by-Step action:
Go to Google Search Console -> Enhancements -> AMP tab.
This field allows you to check the status of the AMP pages that have been indexed by Google.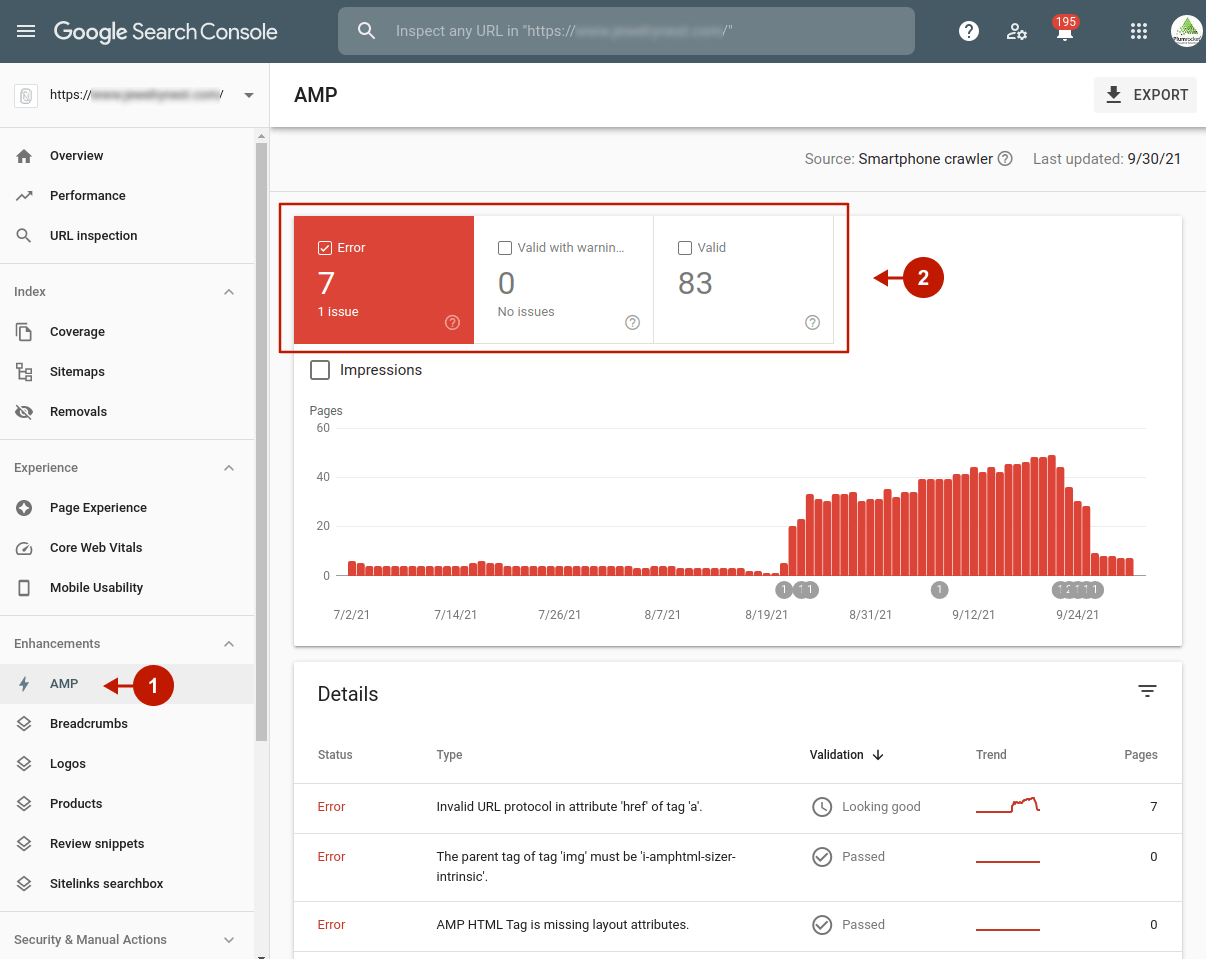 Was this article helpful?