Configuring Affiliate Programs Extension
In this article you will learn how to configure Plumrocket Magento 2 Affiliate Programs.
Step-by-Step action:
Go to the Plumrocket tab.
Navigate to Affiliate Programs > Configuration.
Activate Magento 2 Affiliate Programs Extension in the "Enable extension" option.
In the "Serial Key" field enter the serial key provided to you after the purchase of the extension. Note: In most cases this field will be pre-filled with serial key automatically and the green checkmark will be displayed. Otherwise, please read the Serial Key Activation article in order to find and paste your serial key manually.
Press the Save Config button.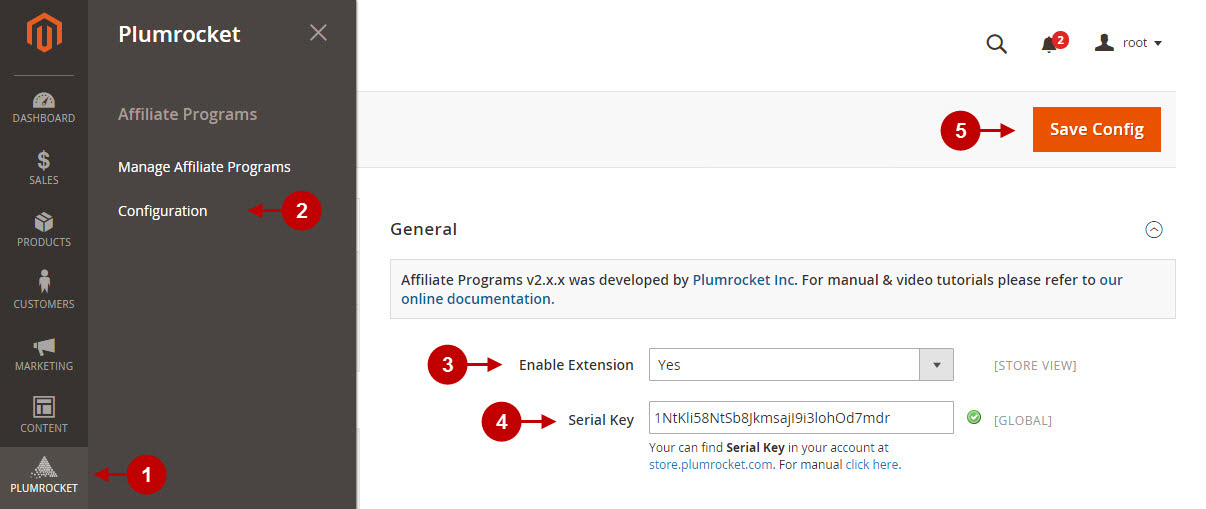 Managing Affiliate Programs
Please, follow the steps below in order to manage Affiliate Programs after they have been set up.
Step-by-step guide:
Go to the Plumrocket tab in the main Magento menu > navigate to Affiliate Programs extension > select Manage Affiliate Programs.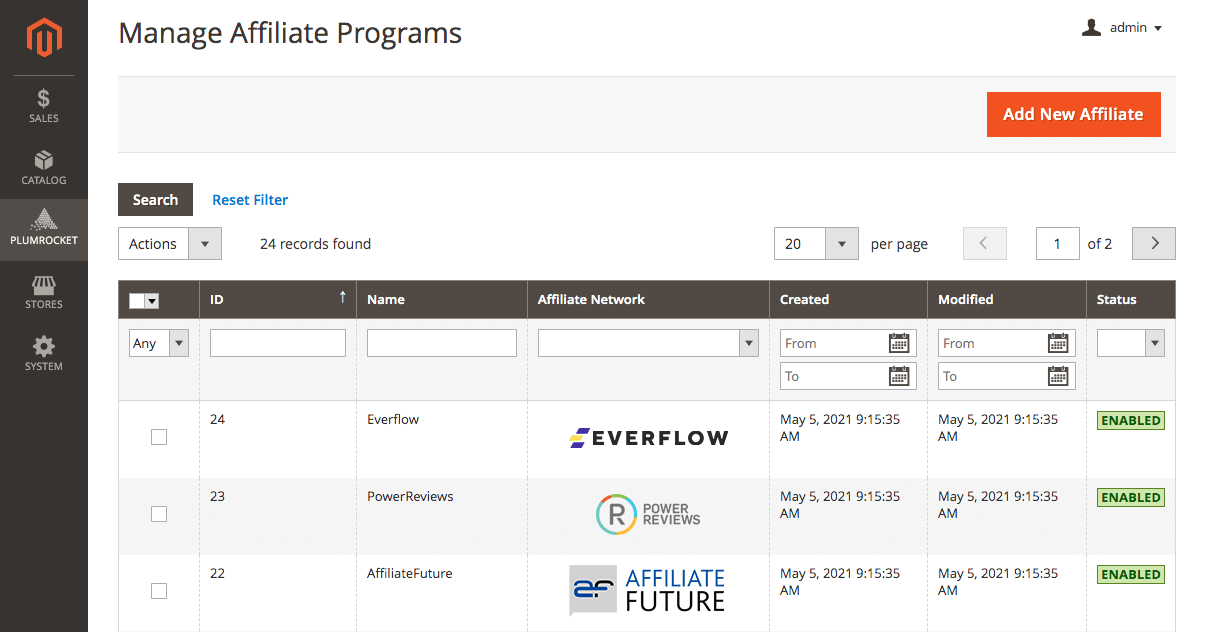 Important Information:
Each Affiliate Magento 2 Program requires a specific setup in order to work correctly. Please, check the links below in order to set up the required Magento 2 Affiliate Program.
Configuring Affiliate Programs for Magento 2
Once you have set up your Affiliate Program(s), you can proceed with the following optional feature that is handy for your accounting. This option allows you to track orders that were placed via any affiliate program you had set up previously.
Step-by-Step action:
Go to the Sales tab > choose Orders section > select the required order.
In the Affiliate section of your order, from the Affiliate Transaction drop-down, you can select the Affiliate Program used for tracking each specific order.
Press the Save button to save your changes.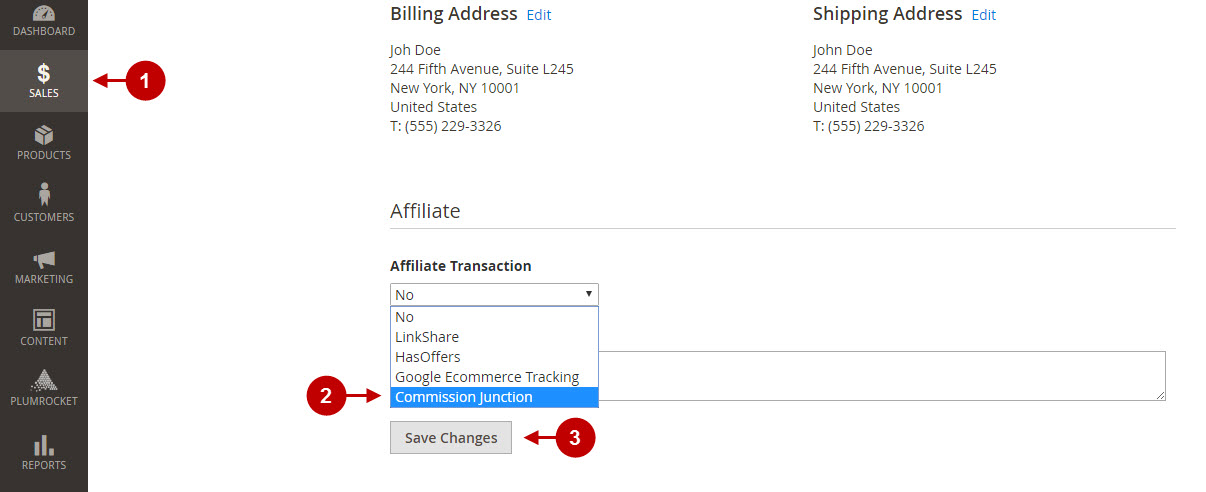 Was this article helpful?