In order to download the serial key or license file for the extension you've purchased please follow the step-by-step instructions below:
To get the serial key:
1. Enter the site https://store.plumrocket.com/ under your account.
2. Select "My Account" in the menu. (To open this page you have to log in first).
3. Select "My Downloads" in the menu.
4. Click on the "Serial Key" button in order to see the serial key for your website.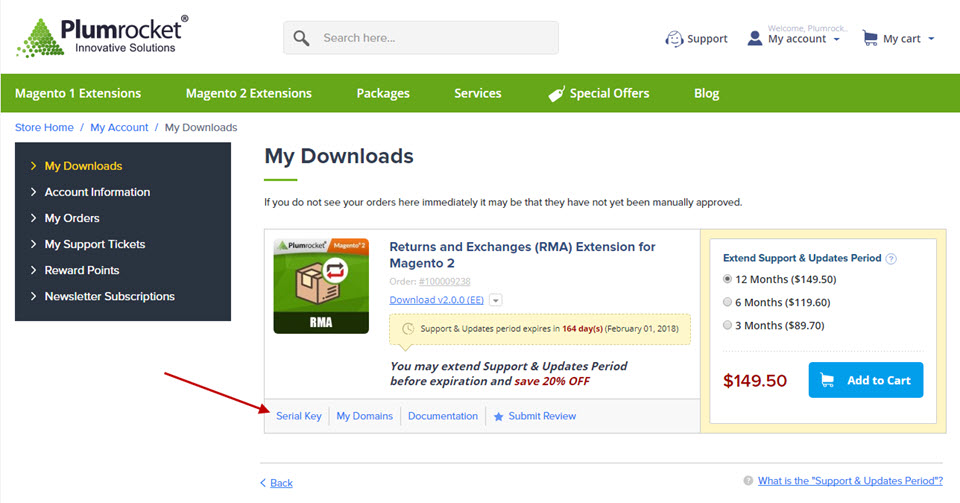 Last Updated: Jun 09, 2021 11:27:43 AM