In some cases your Magento 2 AMP pages will not be validated – it can be due to custom changes in "robots.txt" file.
1. Enter your website URL with GET parameter "?amp=1" into this field and run the validation.
2. If you receive the following error, this means that an access for Google crawlers is restricted in the "robots.txt" file on the server.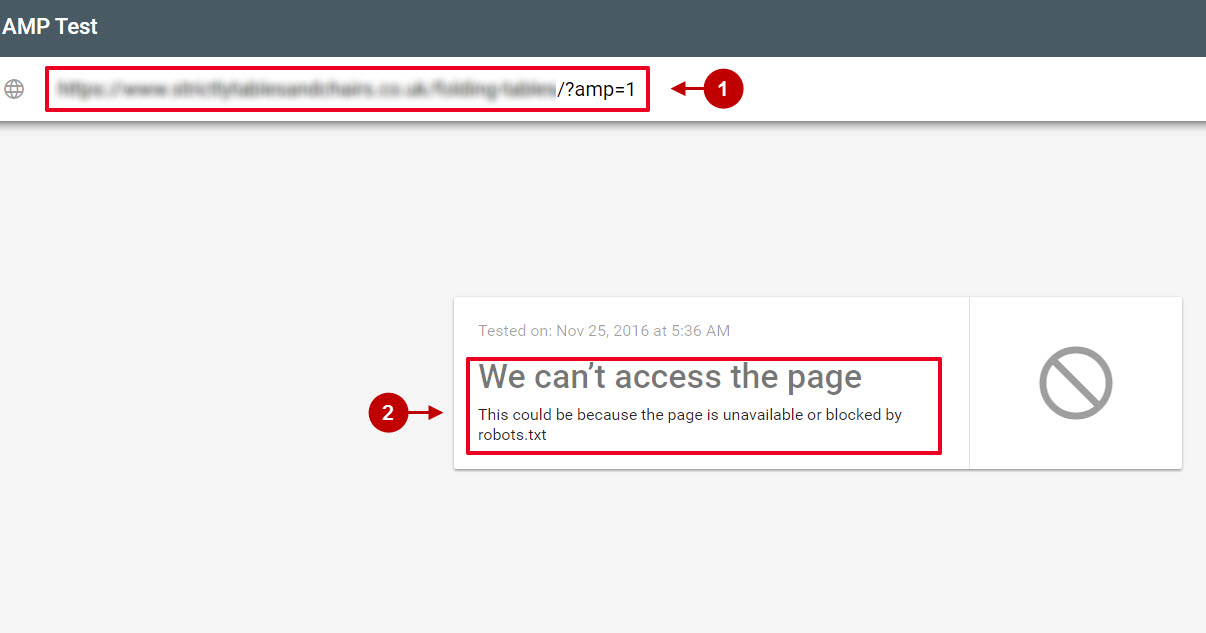 Solution:
Remove the restrictions for Google crawlers on your server in order your AMP pages to be parsed.
Was this article helpful?