What is Data Privacy Center
Data Privacy Center is a part of Magento 2 GDPR Extension, as well as CCPA and LGPD modules designed to keep all data privacy settings and management options in one place. It helps your customers understand and see how you as a store owner handle their personal information. Additionally, the Magento privacy center is available for both logged-in users and unauthorized visitors.
What Options are Available in Data Privacy Center
GDPR Data Privacy Center allows your website visitors to manage their personal information used by your website and update their consents. In particular, your customers can:
Update cookie consent preferences
Update checkboxes consents
Download account data
Request a data removal
Contact data protection officer
View Cookie and Privacy Policies
Where Customers Can Find Data Privacy Center
All logged-in customers can access the Data Privacy Center in My Account -> My Privacy Center (see the screenshot below).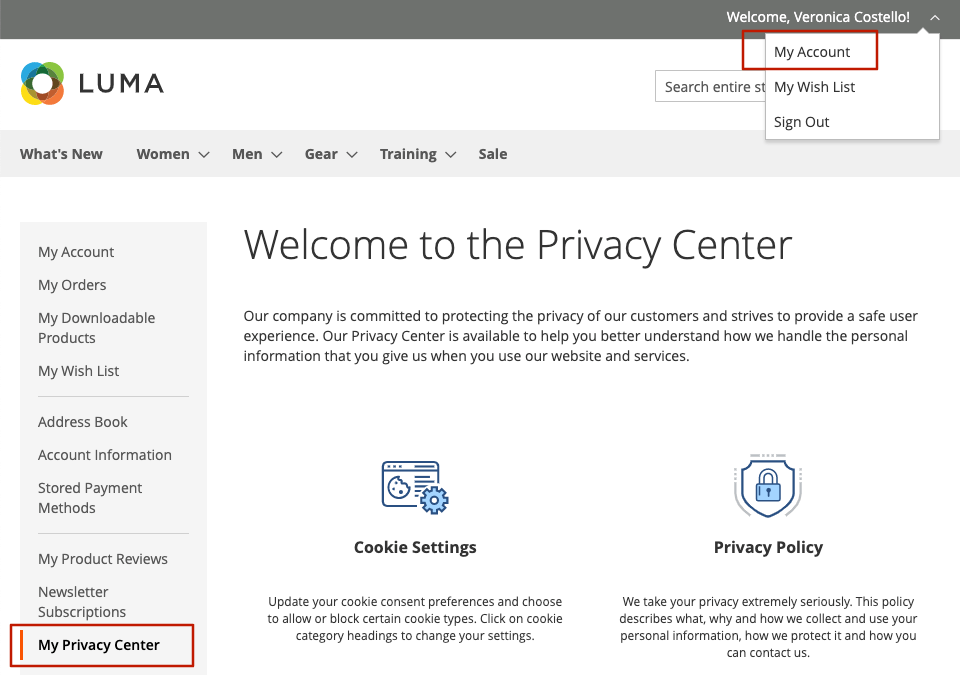 How Guests Can Access Data Privacy Center
GDPR Extension allows all unauthorized visitors to access the Magento Privacy Center. Guests can view and manage all collected information that is associated with their email address. They should go to the Privacy Center in the page footer that redirects to another page where the visitor should enter the email.
After clicking on the Privacy Center link in the footer, unauthorized users are prompted to enter their email addresses in order to access their collected personal data. Once provided, they will get an email with instructions and a token-based link. The link takes users to the Privacy Center dashboard, allowing them to view and manage all collected data associated with the provided email address.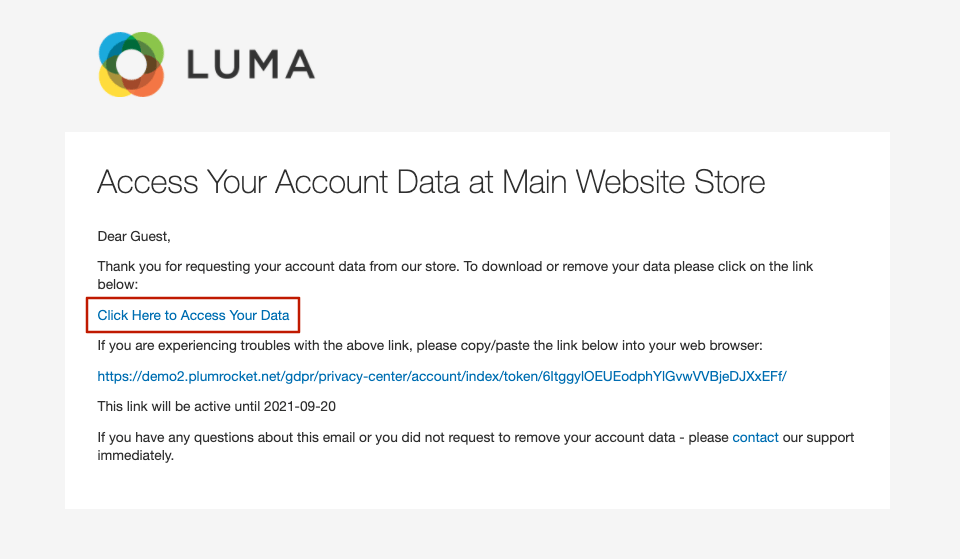 Sometimes, users may see a popup window informing that there is no data associated with the entered email address.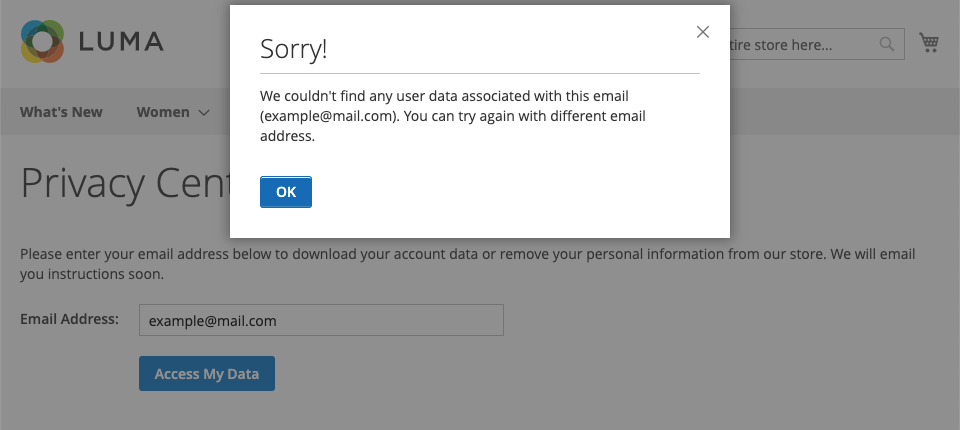 To sum up, Data Privacy Center provides all the necessary details for your customers in one place that can be accessed either by logging in to their account (for logged-in customers) or providing an email address (for guest users).
Do you have any other questions? Feel free to contact our Customer Support!
Last Updated: Dec 24, 2021 09:16:04 AM