How AJAX is Used in Magento Product Filter
Magento 2 AJAX Product filtering allows filtering products on your eCommerce store without refreshing the whole page. It is an excellent tool that speeds up the product search and improves user experience, resulting in lower bounce rates and higher sales.
The Magento 2 Product Filter & Layered Navigation Extension by Plumrocket also uses this AJAX technology to bring a better user experience to your store when filtering and sorting products, navigating through pages, and switching the product list views.
In this article, you will find out how to configure Ajax Filter modes according to your business needs.
Configuring AJAX for Magento 2 Product Filter
AJAX is automatically enabled by the Magento 2 Layered Navigation and Product Filter extension. However, you can configure the Filter Mode you would like to use when filtering products.
By default, the Auto Refresh mode is enabled. However, it is quite easy to change this setting from the Magento admin panel. Let's find out what other filter modes are available and how to change them:
In the main Magento menu, go to Plumrocket -> Product Filter -> Configuration.
Configure the Filter Mode option:
Set it to Auto Refresh if you want to refresh a product list automatically every time a user selects a filter
Set to Manual Refresh in case you would like users to select multiple filtering options and click the Filter button to apply them and refresh the product list
Click Save Config to apply your changes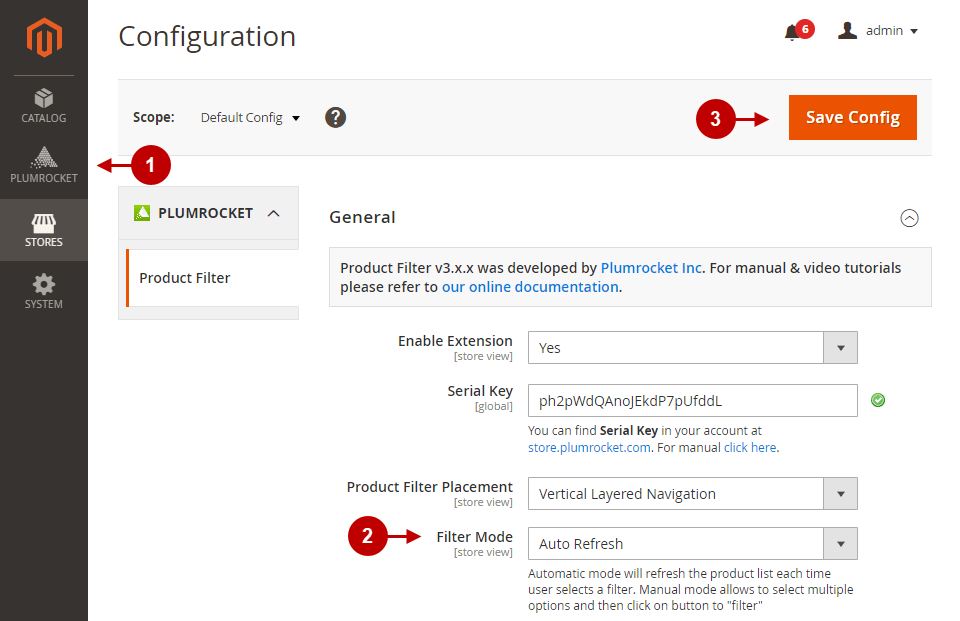 Both Auto Refresh and Manual Refresh options are based on the AJAX technology, so all filtered products appear without reloading the whole page.
The screenshot below illustrates the Auto Refresh product filter option in the frontend. Every time a user selects a filter option, it appears in the top-left corner of the page, and the product list is updated instantly: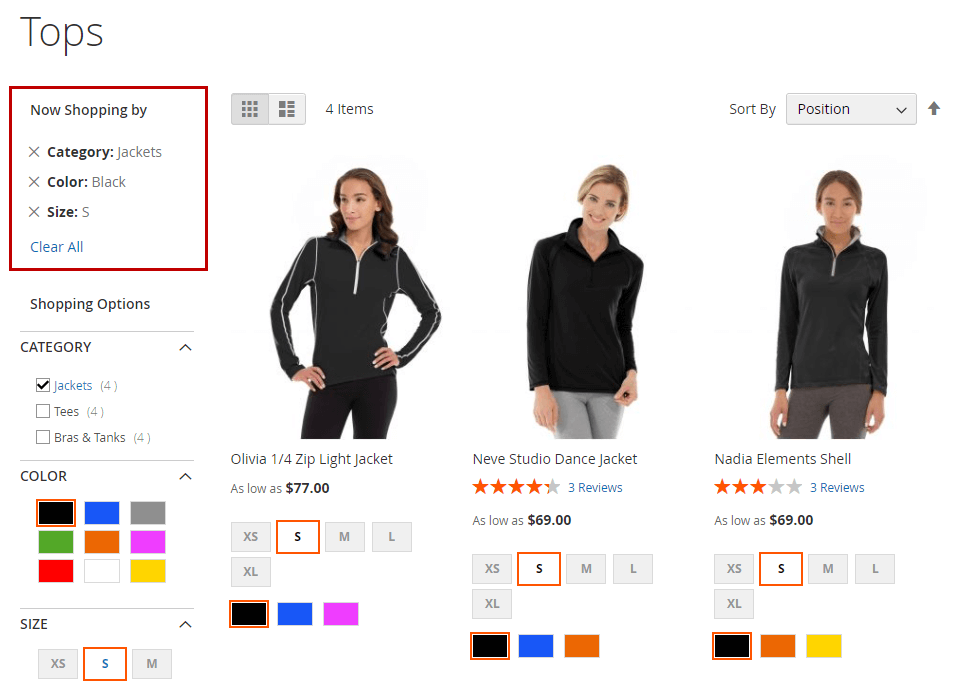 The next screenshot displays the Filter button when the Manual Refresh is enabled for product filtering. You need to select the filter options you want and then click Filter to apply them and update the product list.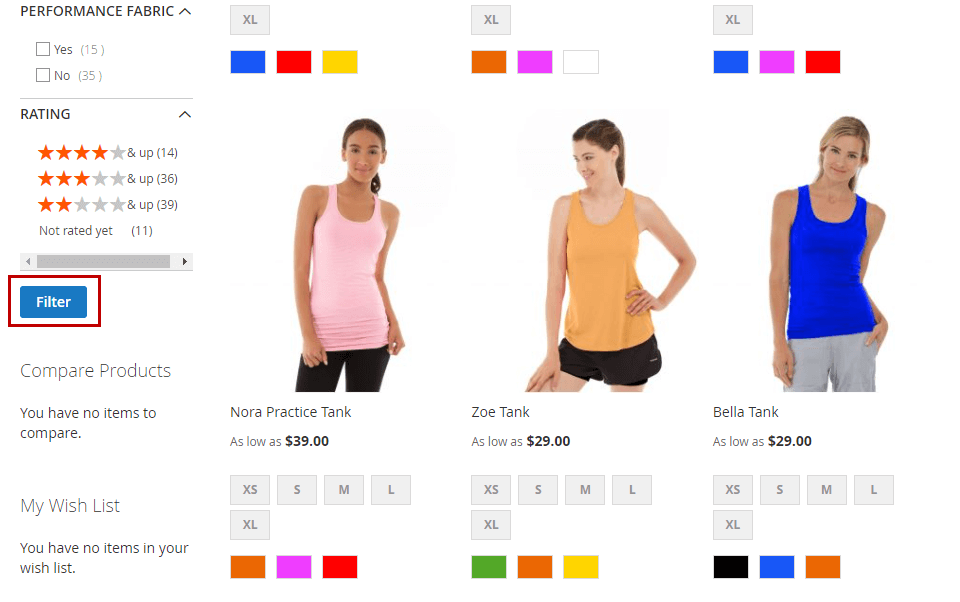 All in all, AJAX Product Filter brings dynamics to your Magento 2 store reducing server load. Moreover, it increases the page load speed which improves customer experience.
Have you got any other questions regarding Magento 2 Ajax technology or Layered Navigation & Product Filter? Feel free to contact our customer support.
Last Updated: Feb 18, 2022 04:37:35 AM
See other FAQ for Magento 2 Layered Navigation & Product Filter Extension