If you ancounter any issues while using Magento 2 Store Credit Extension, please read this troubleshooting article to find a solution.
Issue #1: "Please enter positive number in this field" Refund Totals
In the Magento 2.4.3 version, you may face an issue when creating a refund.
When creating a refund, you go to Sales > Operations -> Orders > Select an Order > Invoice > View Invoice > Credit Memo. In the Refund Totals section, you specify Refund Shipping, Adjustment Refund, and Adjustment Fee prices, and press the Refund Offline button.
This is where the issue occurs. You may see the Please enter positive number in this field error message that prevents you from creating a refund. At this point, Magneto failed to validate theRefund Totals fields due to the "$" sign in front of the price.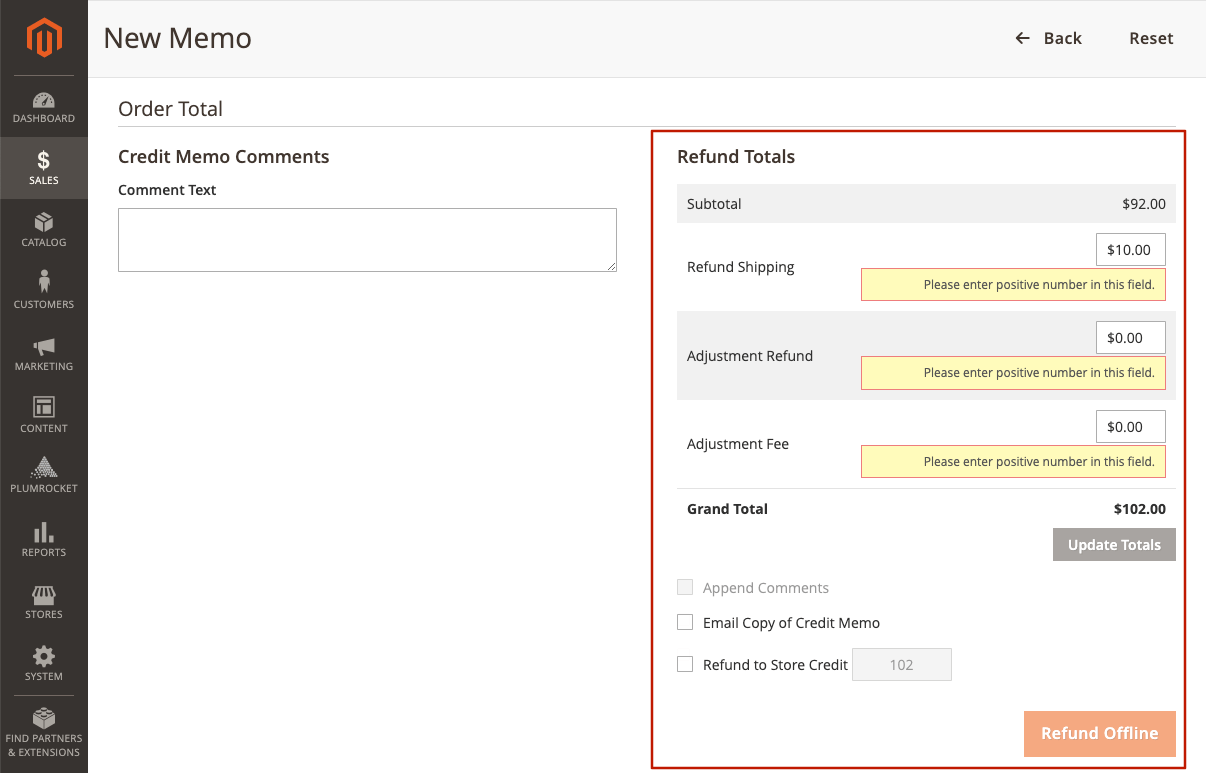 Solution:
We are currently waiting for Magento to fix this issue. After the release of the new Magento version with the fix, this article will contain the up-to-date information.
Was this article helpful?