Product Filter
This Magento Product Filter is a dynamic Magento ajax layered navigation that allows customers to sort products according to different attributes. For your customers to enjoy quick website search use our Magento custom filter to let them find what they are looking for. It is a great tool to filter by attribute and improve user experience.
Extension Features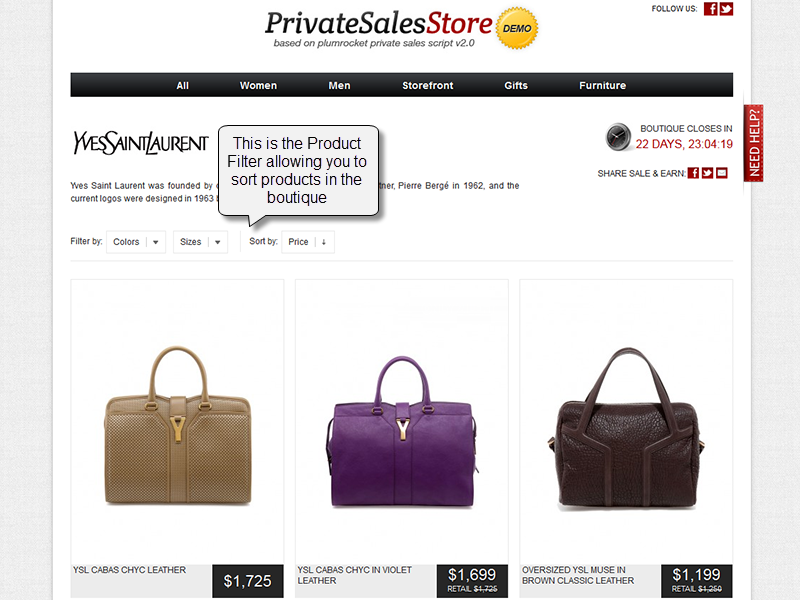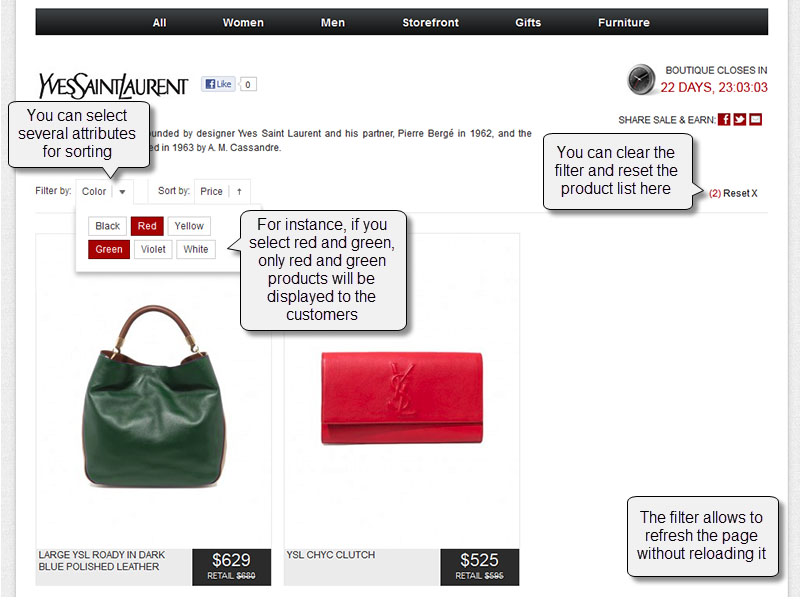 The Magento Layered Navigation extension is very easy to configure: enable and disable. The screenshot below shows how the extension works.
Detailed description:
This is the Product Filter. If you select some criterion, you will see that the products are sorted according to it.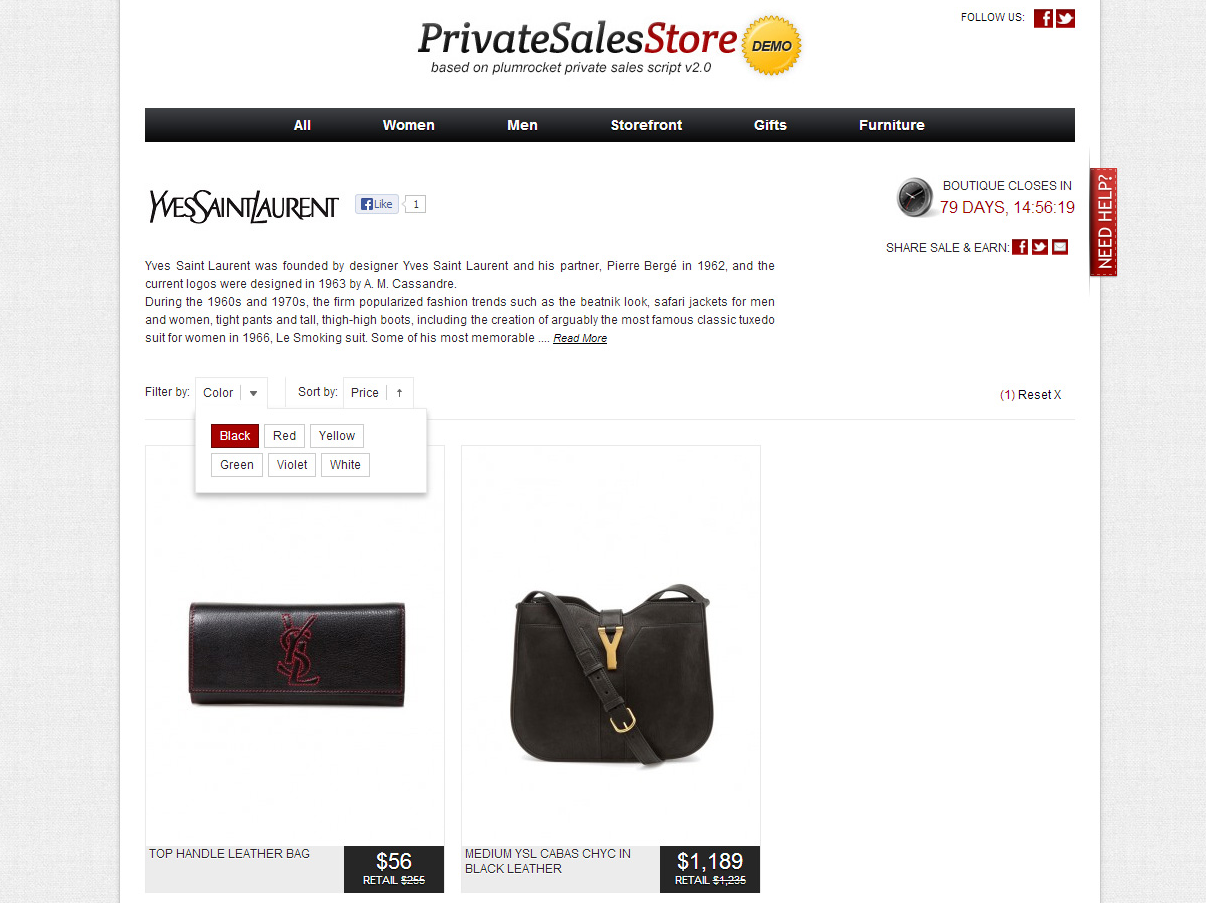 If you select several criteria, you will get a list of products meeting for at least one of the selected criteria. For instance, there are blue, green and red bags in the boutique. If you select only 'blue' color from the list, only blue bags will be displayed to you. If you select 'blue' and 'red' colors from the list, all the blue, red and red-and-blue bags and will be displayed to you The module also allows you to select several attributes in one catalog, for instance, Color and Size.If you select 'blue' and 'red' together with XL and M sizes, you will see all the items that correspond to these criteria. Note, if there are no selected sizes of the blue (or red) items, they will not be displayed to customers. Below is the counter of filters applied to the list of products, and the Reset button to return to the original list of products.
Detailed description:
Setting several parameters simultaneously. All the items corresponding to these parameters (or at least one parameter) will be displayed to the customers.
Filters Counter shows how many filters have been applied to the list of products.
The Reset button: cancels all filters and all the product from the list will reappear again.

For Web-developers
This Magento Improved Navigation Extension from Plumrocket Inc. is yet unavailable separately to be automatically installed and configured. That's why the experts at Plumrocket Inc. only install this extension if required by our clients.
Was this article helpful?