Landing Pages
Landing pages is a module designed to help you create pages for user registrations and engaging new customers to the store. A visitor can be directed to such a lading page after he clicks on the appropriate banner or link. You can also use the options this extension provides to inform you existing customers of the upcoming sales and send promotional material, thus launching successful advertising campaigns.
Landing Pages Extension allows configuring the background image, URL and meta tags. The module also allows site administrator to trace the number of transitions to each particular landing page. That is, it is possible to select a group of users from a site or advertising campaign and direct them to the landing page. This will give the opportunity to count the number of transitions and ultimately user registrations. All in all you will be able to analyze the efficiency of each input traffic source. The module can be also enhanced with a code allowing to statistically calculate successful user registrations.
Extension Features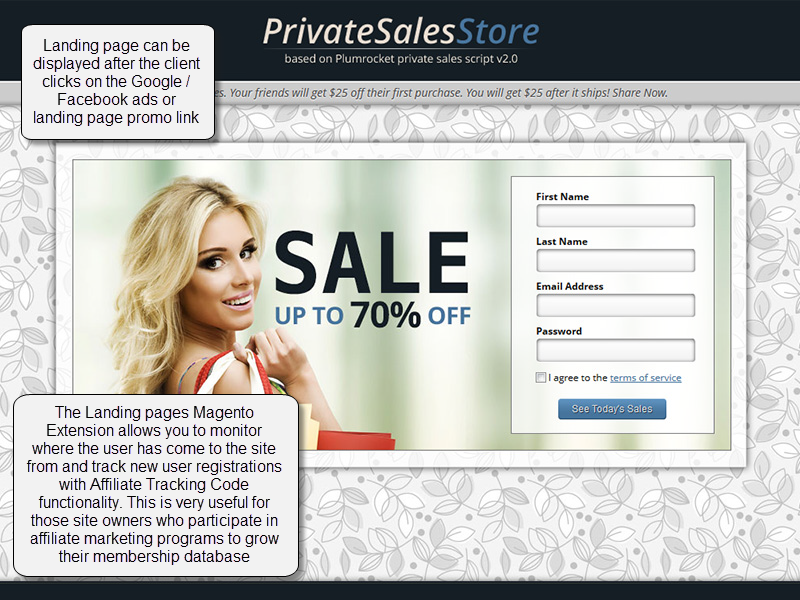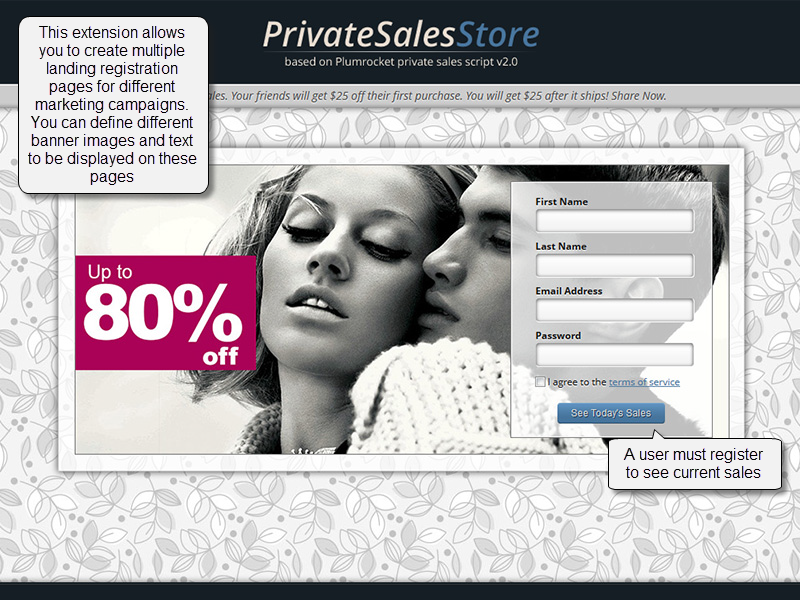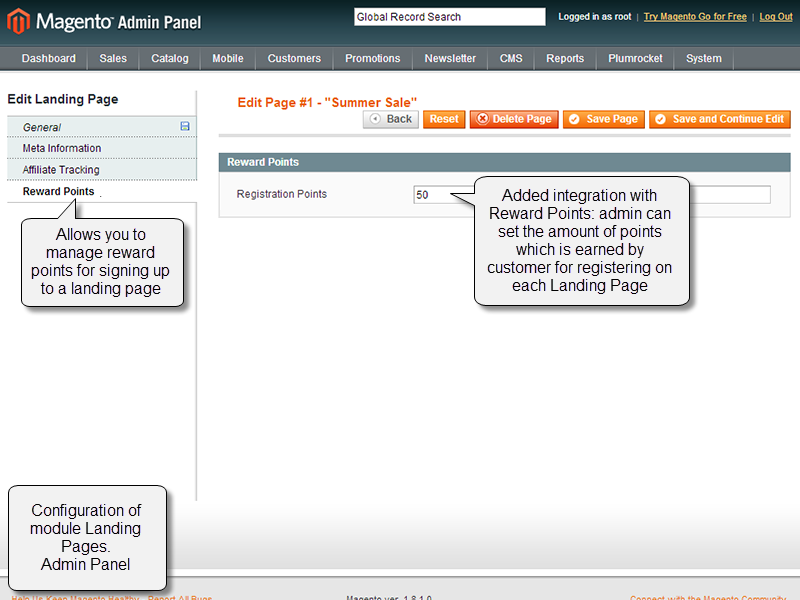 Was this article helpful?