Recently Viewed Products
Recently Viewed Products Magento Extension by Plumrocket allows store admin to show the products customers recently reviewed, in a special section at the store frontend. The list of products will be displayed in the sticky block on the store page and serves as a reminder to consider the products your customers have checked lately. Utilize the functionality of this cross-platform Magento Recently Viewed Products Extension to customize the block, displaying recently viewed products: you can set the position of the block, specify number of products to display, allow your customers to clear their browsed products history etc. You can also easily change widget background color to match your store theme.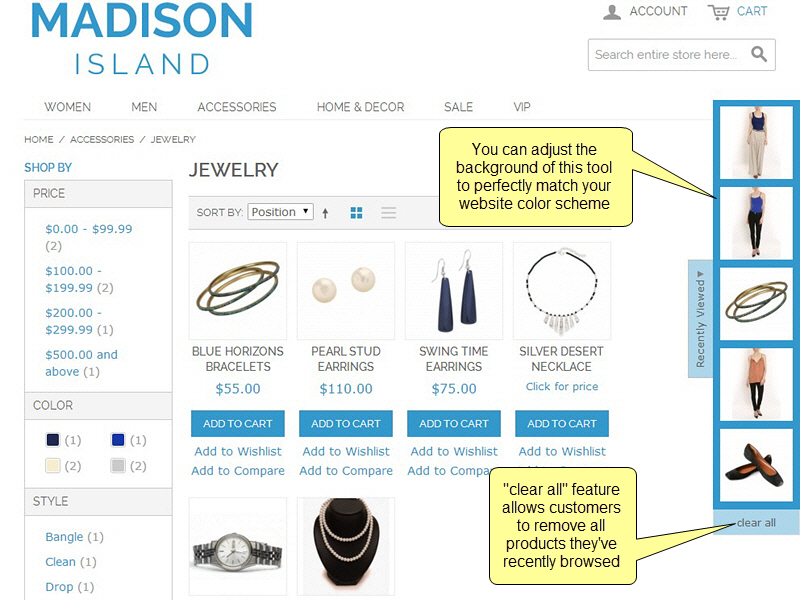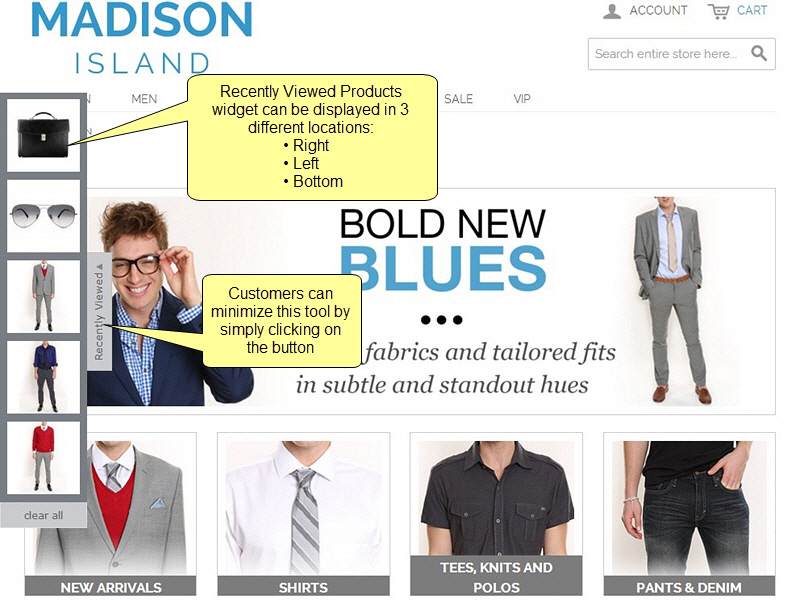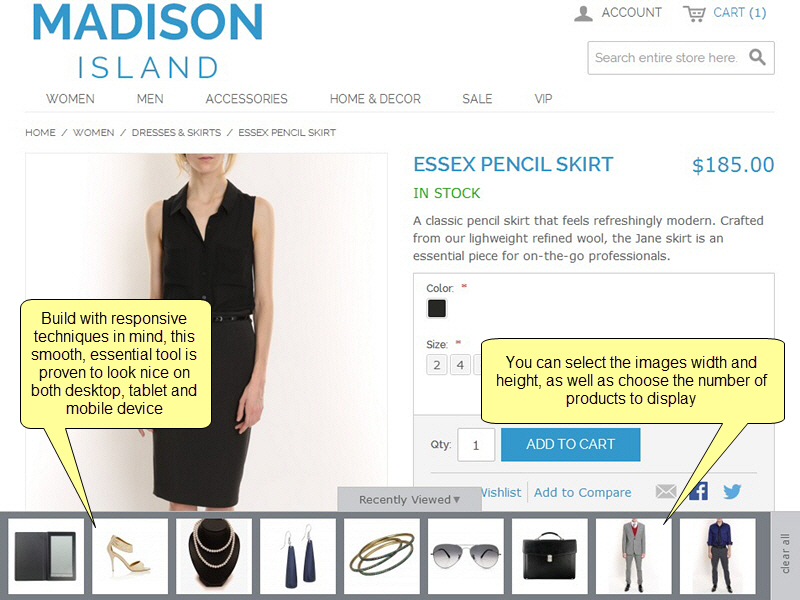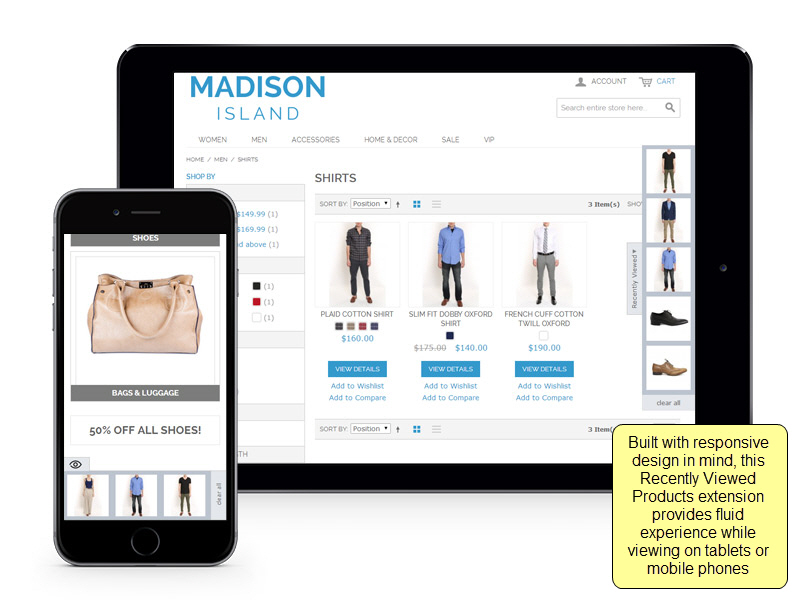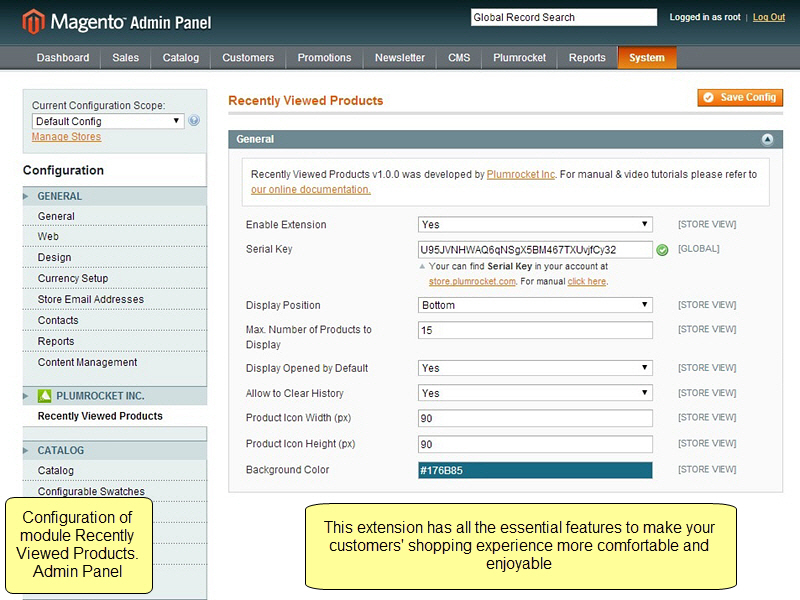 Was this article helpful?