Faves
Plumrocket Faves v1.0 is a great Magento social media extension that allows your website visitors to share their preferences in products or boutiques using different social buttons. You can add Facebook like, Twitter, Goolge plus and Pinterest buttons to enhance social network integration within your magento store. Due to different buttons our Magento social extension can also generate links to your store on the Web, which has a positive impact on SEO. The statistics of customers' social media likes and preferences available to website administration will help you clearly see the favorite products popular among your clients. This magento favorite products extension allows you to quickly add "favorite" buttons on category and product page of your store. Easy button management allows adding and editing new and existing social network buttons. (Read more about default settings). Administrator can view full statistics of user clicks. This module also works with Plumrocket Live Feeds extension.
Plumrocket Faves together with Plumrocket Live Feed and Plumrocket Inspiration Wall will turn your store into a local social media network.
Extension Features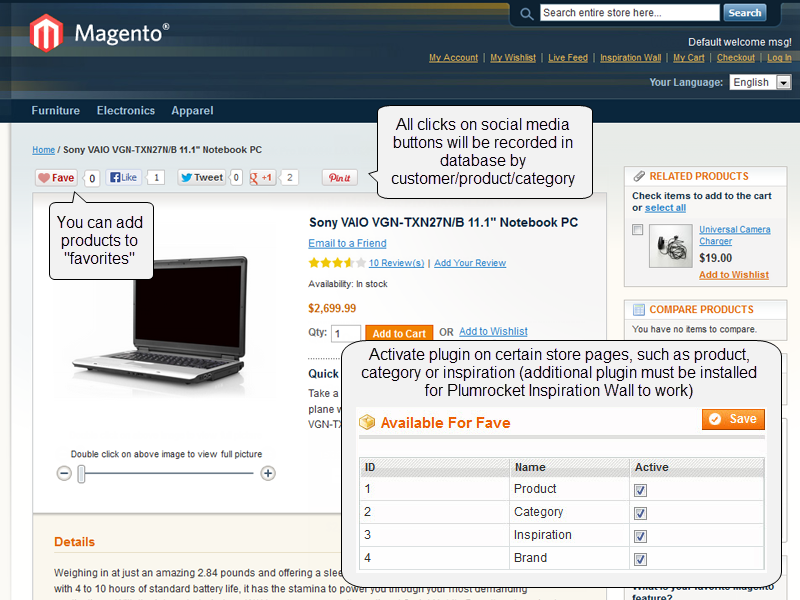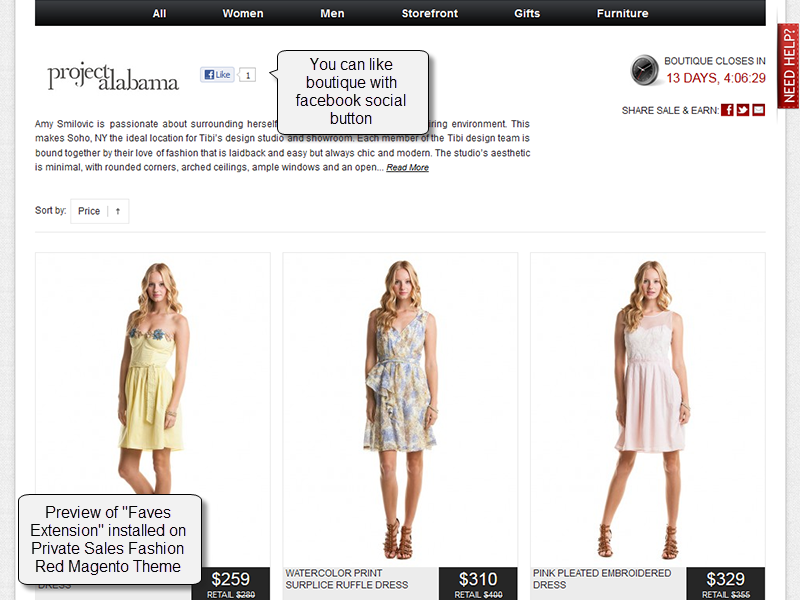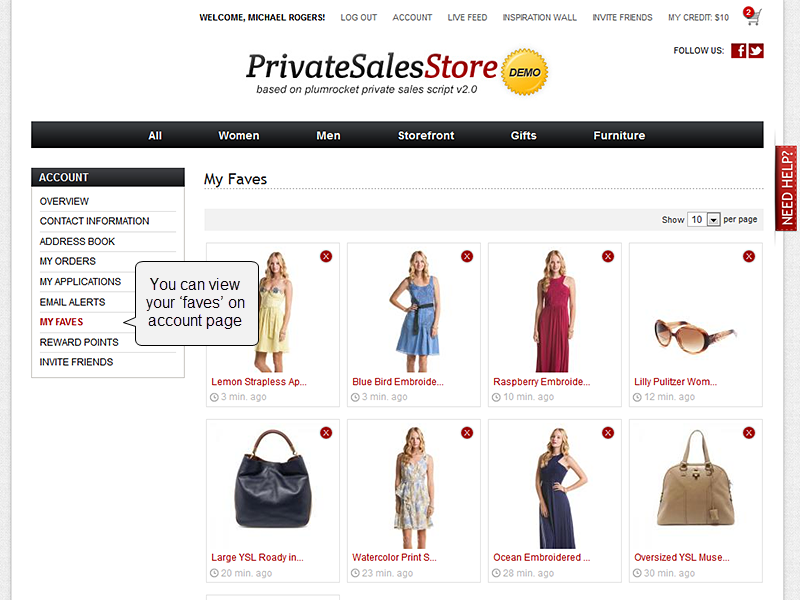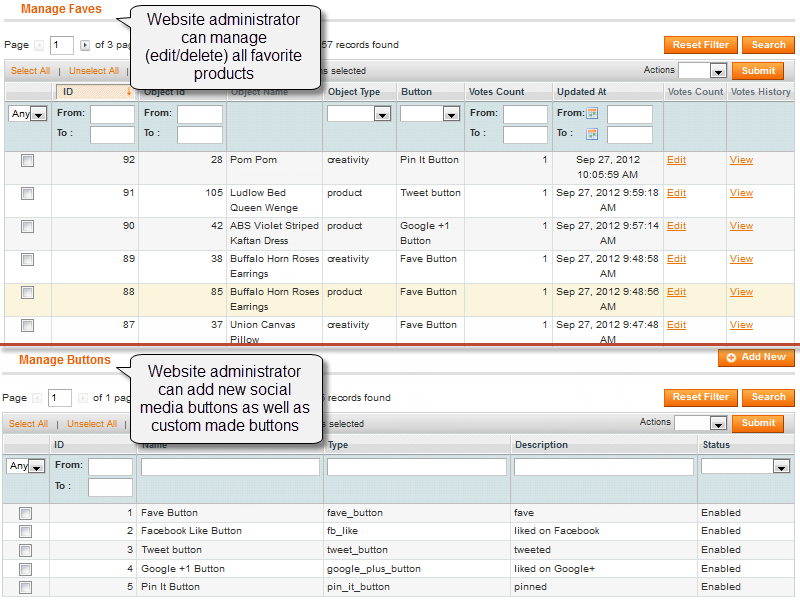 Was this article helpful?