Invitations
Invitations Magento Extension v1.0 allows your site customers to invite friends to your site by sending emails. It is also possible to import Facebook contacts. It is an easy to use extension allowing you to import contacts from the most popular web services including Gmail, Yahoo, Lastfm, Flickr, Badoo, Friendfeed, etc., which means your customers will be able to easily share the information concerning you store.
Customers can both send invitations and share the referral links by simple posting it in their blogs or social media network profiles. Thus, all the users who follow this link and get registered at the store will be his referrals.
The module also allows launching different invitation campaigns by using special promo pages that are easily customizable.
Extension Features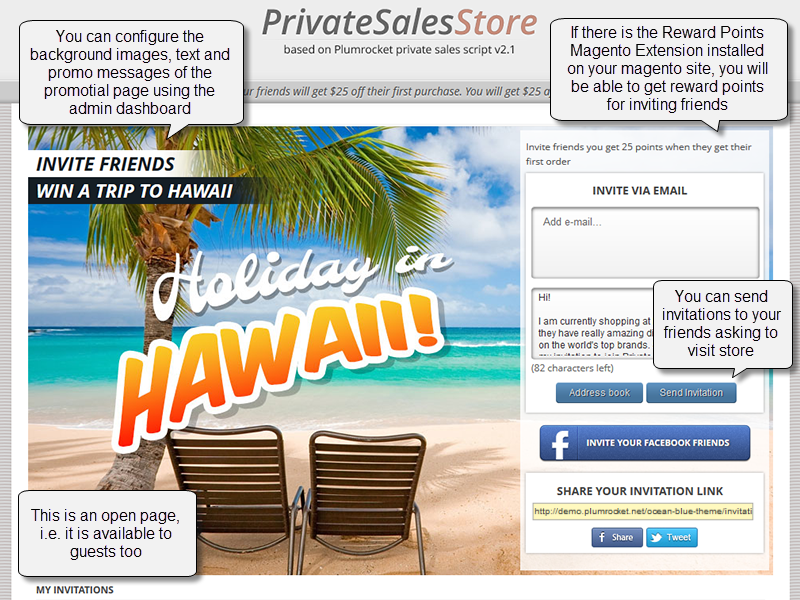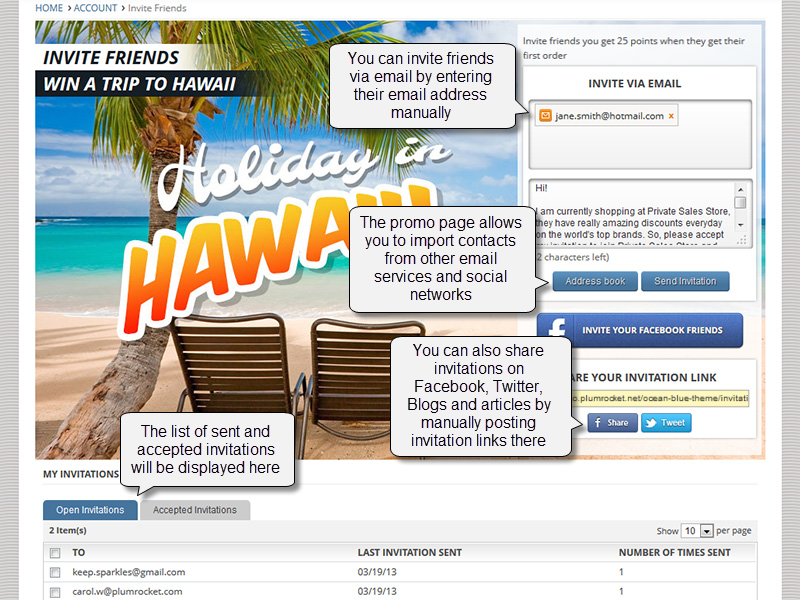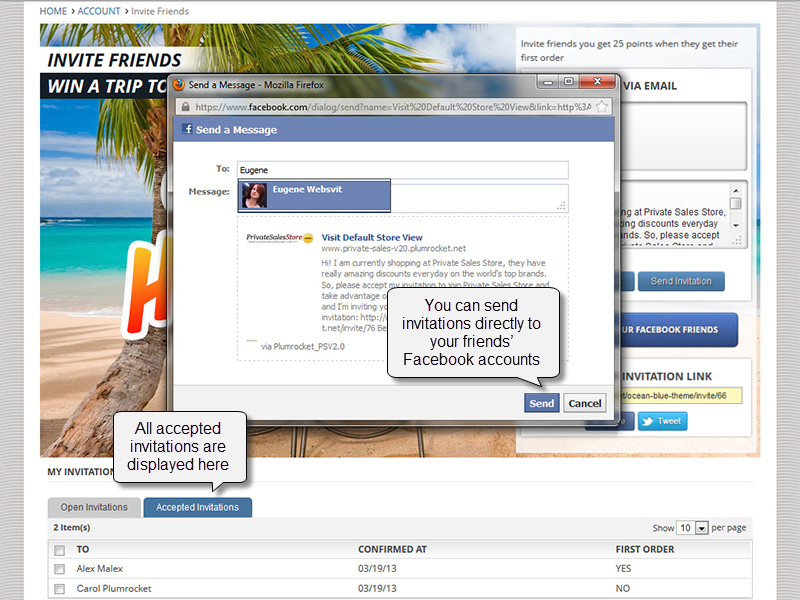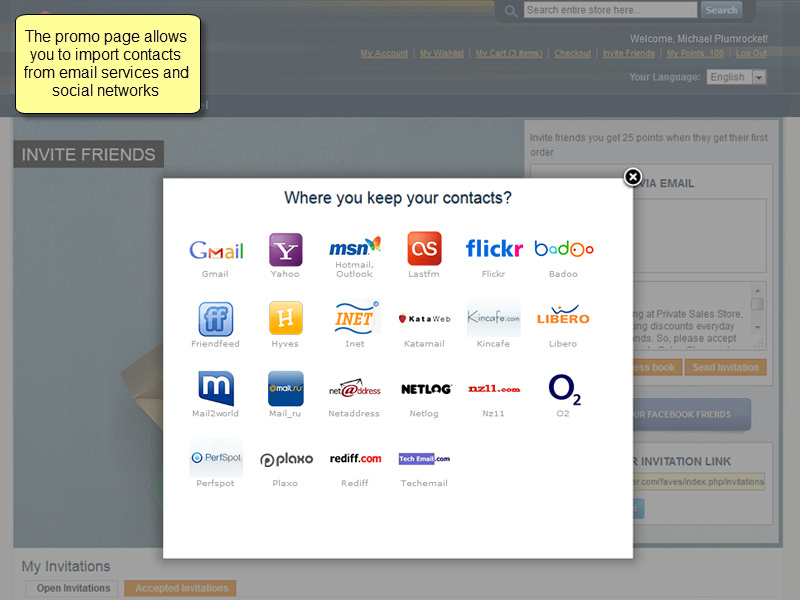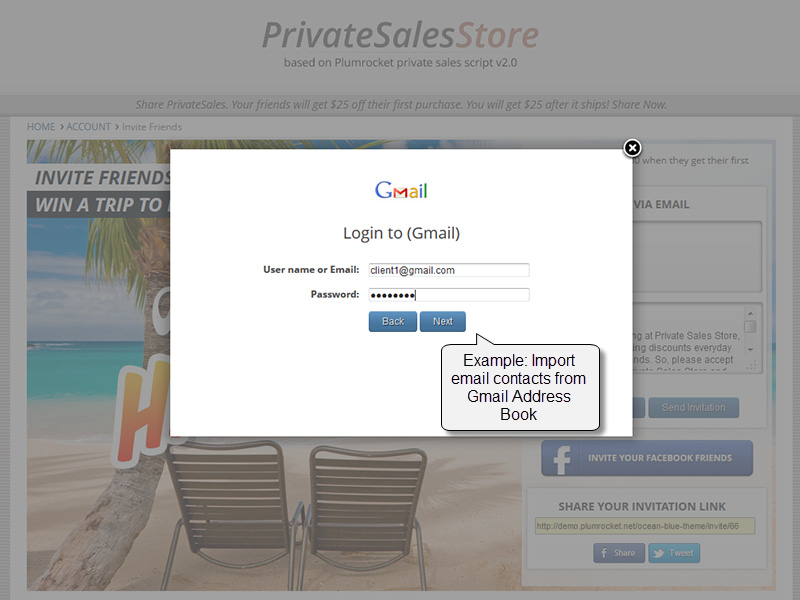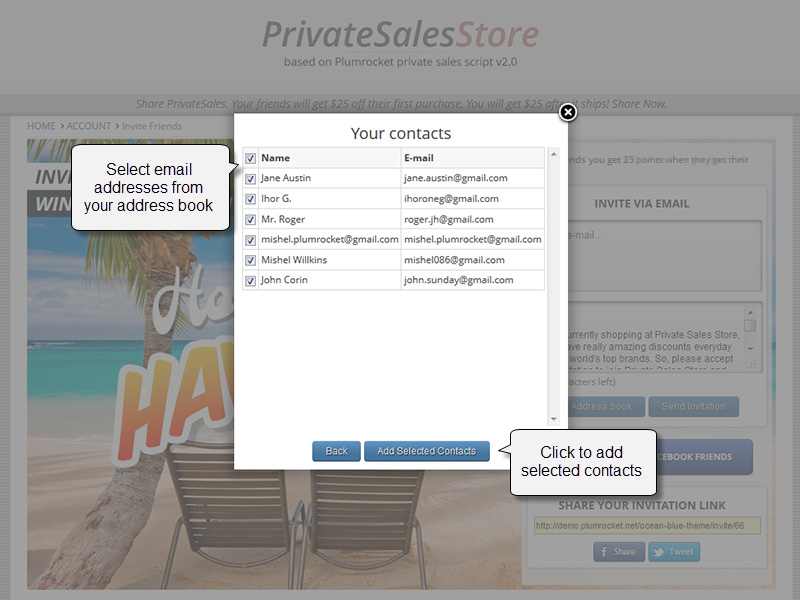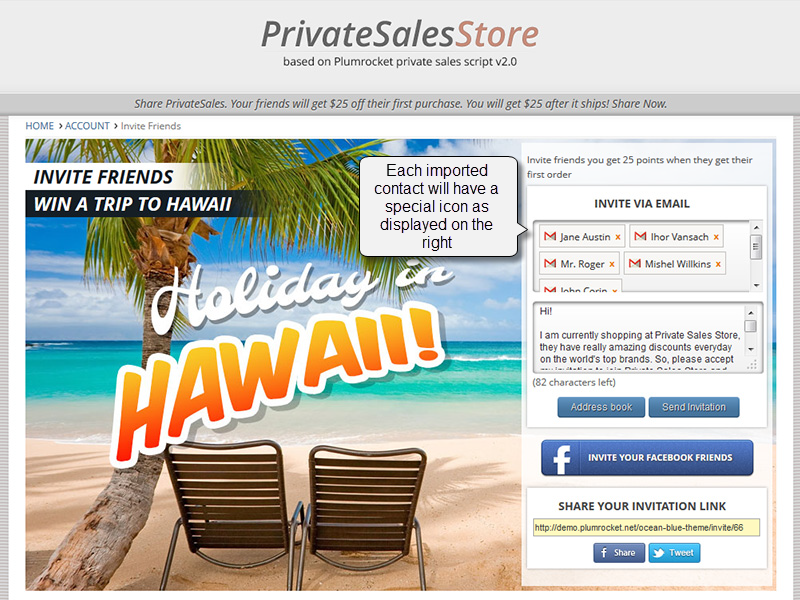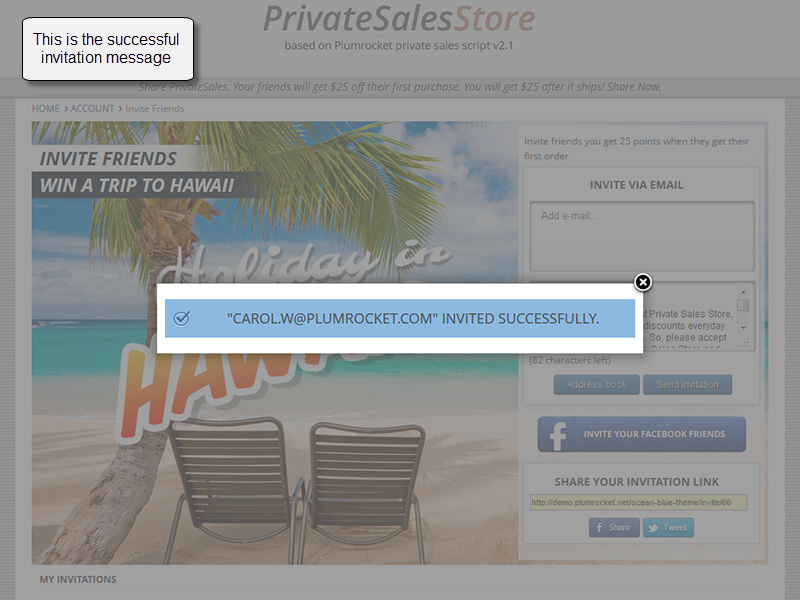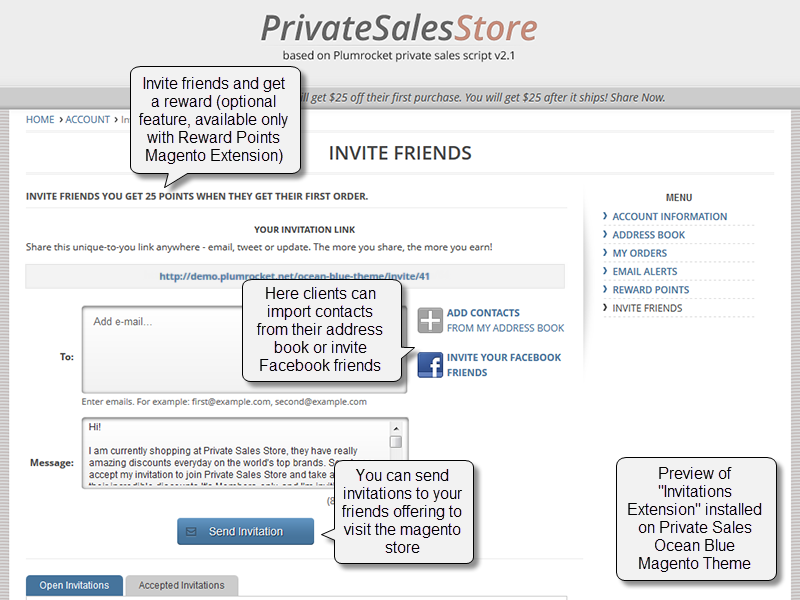 Was this article helpful?