Inspiration Wall
Inspiration Wall Magento Extension provides a real inspiration wall for your website to become more social-oriented and interactive. Your customers can upload photos of their product-ideas and share them with other users thus creating a web inspiration gallery at your magento store. It is a great social media plugin that will help you considerably benefit from the use of different magento social share buttons.
It should be said that the extension is a social commerce script that perfectly complements Plumrocket Live Feed and Faves Extension in the way described below. When a user clicks on the "Fave" button from the Plumrocket Faves Module, Inspiration Wall will automatically add favorite products to user's profile page. That is, Inspiration Wall serves a sort of a tab to help a customer easier and faster find the products he likes.
If there is Plumrocket Magento Live Feed Plugin on your website, all the 'likes' from Inspiration Wall Module will be displayed in the Live Feed page. The Inspiration Wall page contains all the new products at your store, i.e. it will also inform your clients about the new items. The Inspiration Wall list page allows you to select from three view modes with each mode providing different size of images in the list. Users can share inspiration by uploading to Inspiration Wall either from their PCs, or from the Google Images.
Plumrocket Inspiration Wall together with Plumrocket Live Feed and Plumrocket Faves will turn your store into a local social shopping network.
Extension Features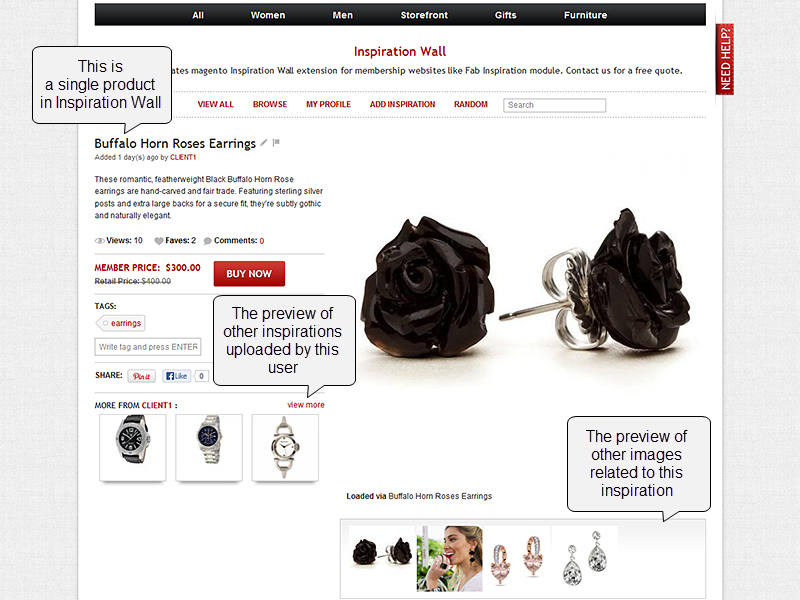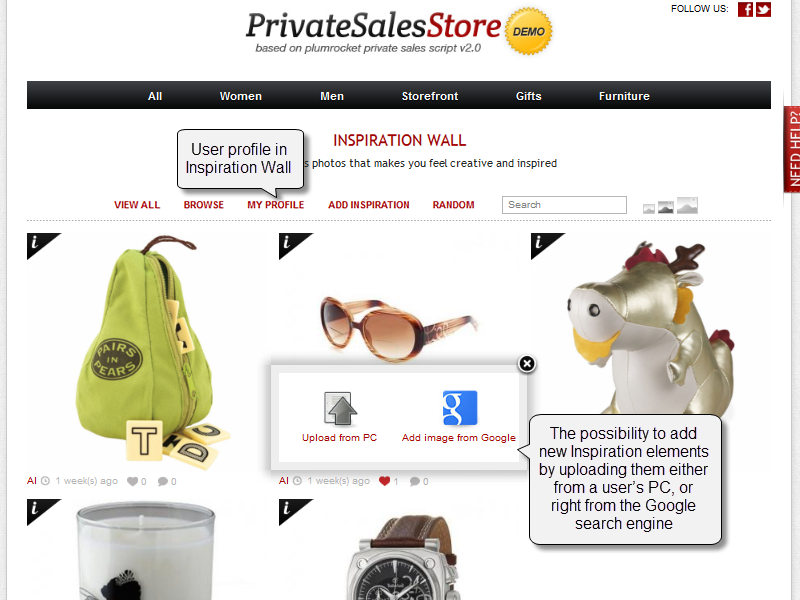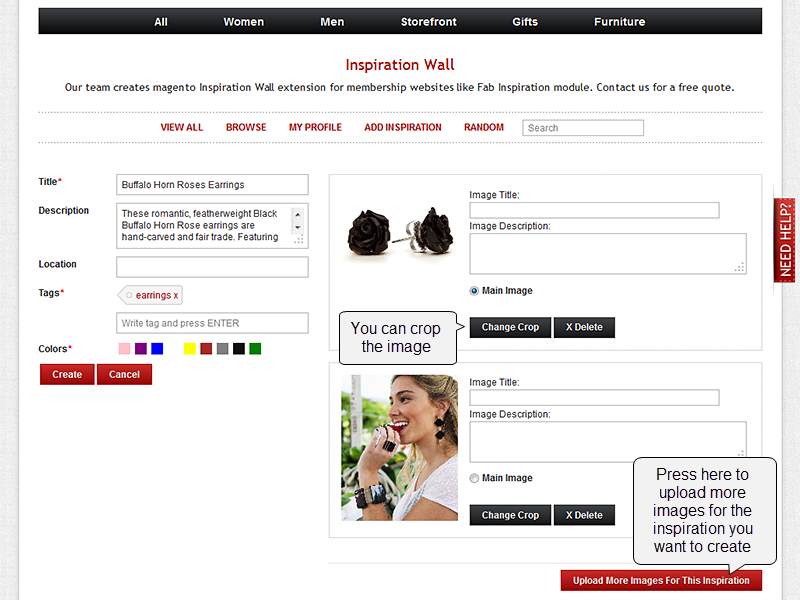 Was this article helpful?