Configuring Magento Facebook Like Discount Extension
In order to learn how to configure Magento Facebook Discount Extension, please, follow these steps:
Step-by-Step action:
Go to the "Plumrocket" tab in the main menu > select "Facebook Discount".
In the "Configuration" section you will be able to enable or disable this extension using the "Enable Extension" option.
Enter the serial key into the "Serial Key" field provided to you after the purchase of the Facebook Discount extension.
API Connection Method : select the API connection method: "Events" or "Webhooks".
In the "App ID" field specify the Facebook application ID you get after creating the Facebook application. Please, check the Magento Facebook Webhooks Configuration to learn how to create and set up Facebook application correctly.
In the "Page URL" field you may specify the URL of any website (your store, or facebook fan page, etc) the user will "Like" after clicking Facebook Like button on your store frontend.
In the Discount Type section select the needed discount type: "Fixed amount discount for whole cart" or "Percent of product price discount".
In the "Fixed Discount Amount" field please specify the discount amount your customer gets after clicking the "Like" button. Note: If you have a multi-currency store, you need to set the discount in your Magento base currency in the backend. The discount will be calculated according to your particular currency, based on the Magento Currency Rates (Admin Panel > System > Manage Currency > Rates).
Indicate the text of message for your customer that will be displayed after the customer likes your page in the "Thank You Message" field.
Press the "Save Config" button to save your changes.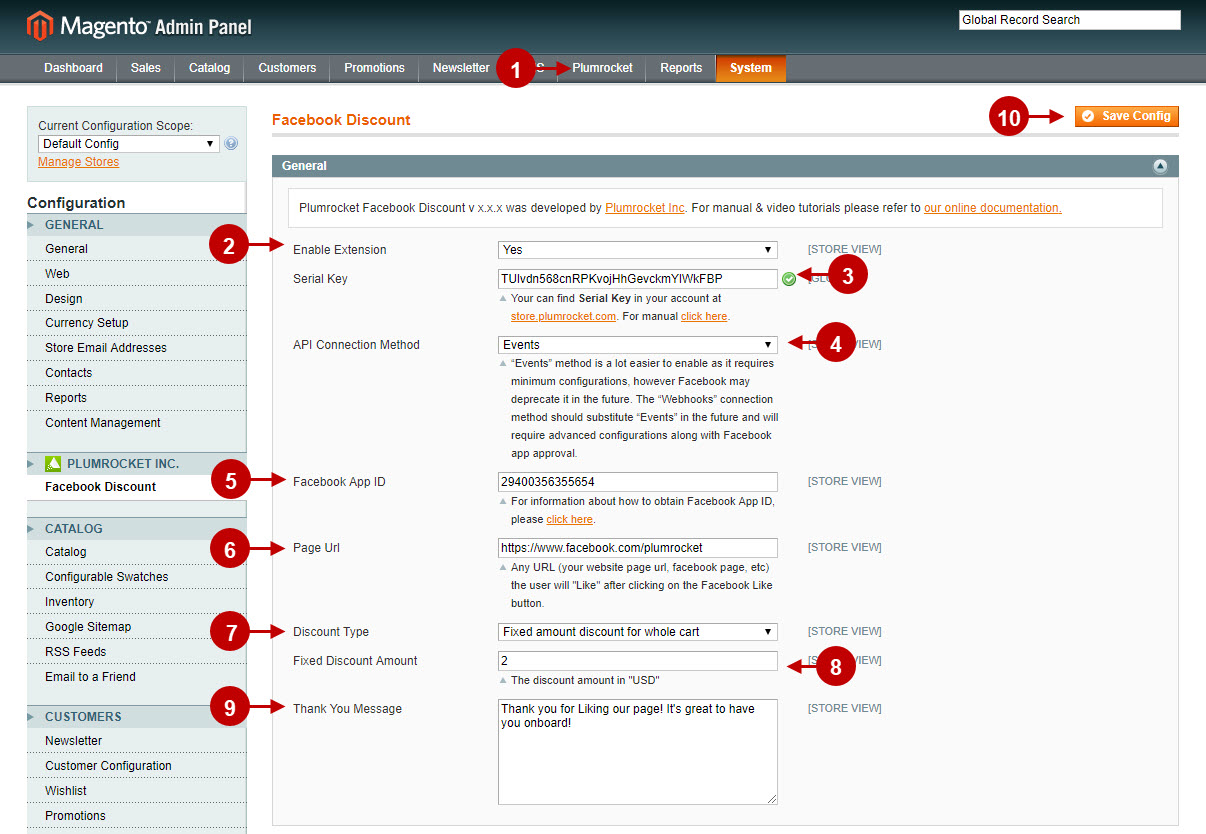 Step-by-Step action:
API Connection Method : if the "Webhooks" API connection method is selected, additional configuration fields will be available.
Webhook Verify Token : is required by Facebook Webhooks API to verify your callback URL.
Callback URL : is an auto-generated field that allows you to copy the Callback URL and paste it into the relevant field while creating new Facebook Webhooks API. This API sends information to this URL.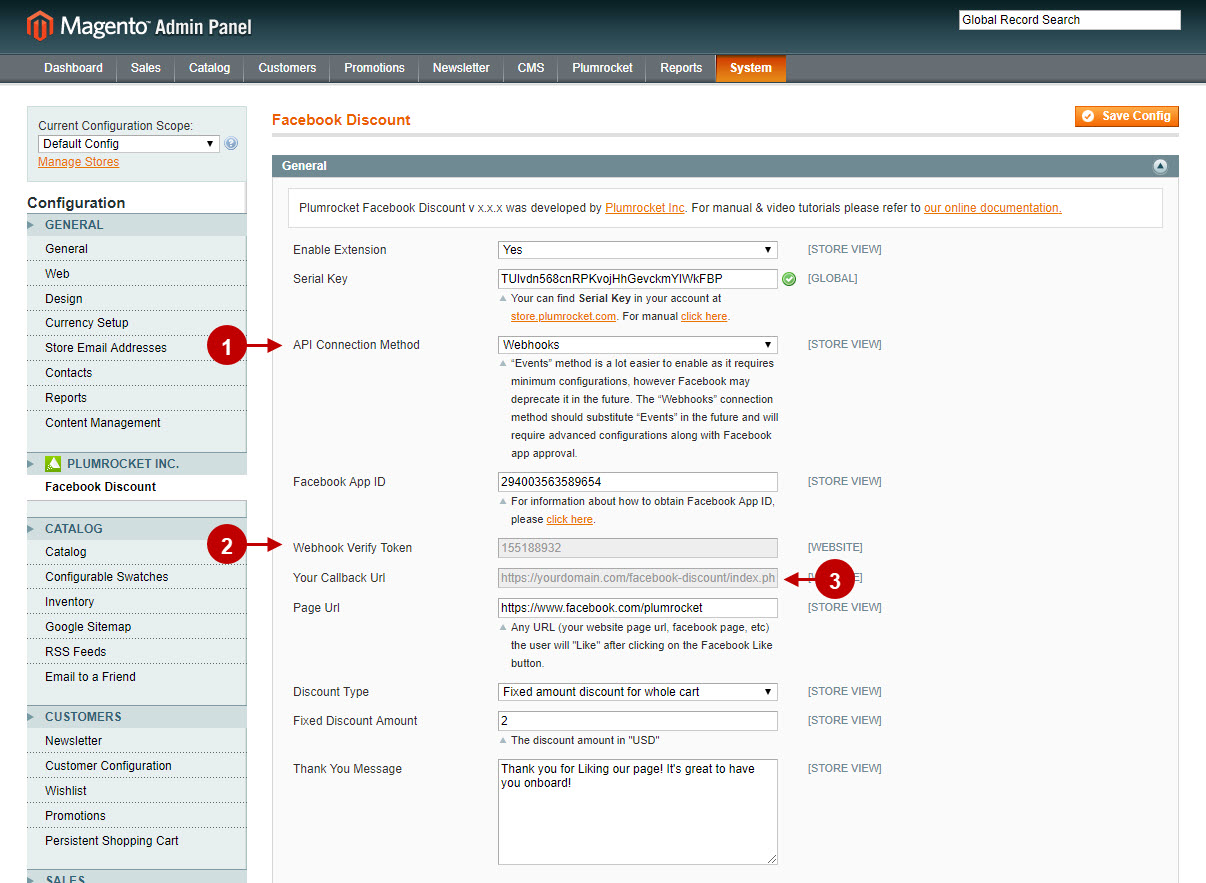 Was this article helpful?