In this article you will learn how to renew your Plumrocket Magento Extension Support Period.
Step-by-Step action:
Log into your account at plumrocket.com.
Navigate to the "My Downloads" tab in the main menu.
Select the period to renew the support service.
Press the "Add to Cart" button, to purchase the "Support" service.
After your support period has expired, you can always renew it.
For more information about support period renewal, please, check Plumrocket FAQ.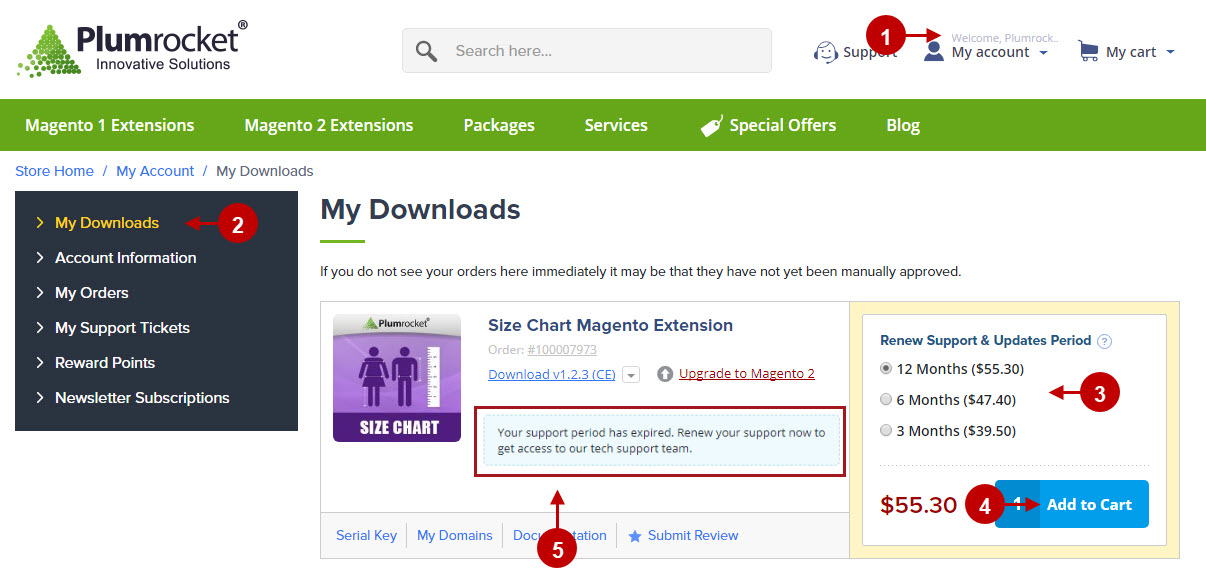 Was this article helpful?