Once you have purchased an extension from the Plumrocket Magento Store, you will be provided with:
1 (one) single live domain license for your production site, and
unlimited subdomain license for testing or development purposes only.
Updating Live Domains
You may change your live domain anytime. In order to do this – Please Contact our Tech Support
Updating Testing Subdomains
Serial Key is the new licensing approach launched by Plumrocket team in 2015 to simplify the usage of our products. However, if you have purchased your extension prior to 2015 and still need to use the license files – please go to this part of "Updating Testing Subdomains" article.
In order to set the subdomain(s), please follow the step-by-step instructions below:
Detailed description:
Enter the site https://plumrocket.com under your account
Select "My Account" in the menu . (To open this page you have to log in first).
Go to "My Downloads" in the main menu.
Find the needed Plumrocket product from the list.
Hover over the "My domains" link below the information about Plumrocket Extension. The yellow tooltip will appear.
Click the "+ ADD TEST SUBDOMAIN" button.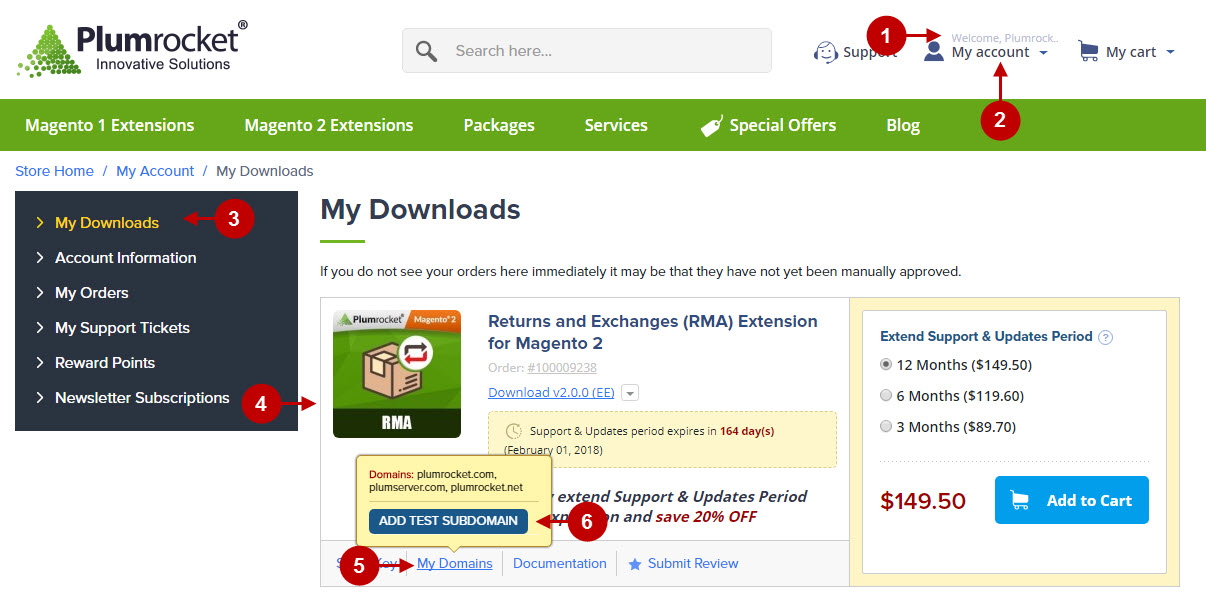 The "EDIT LICENSE" popup will appear.
Detailed description:
Add subdomains in the input field of the "Edit license" popup.
Press "Save" button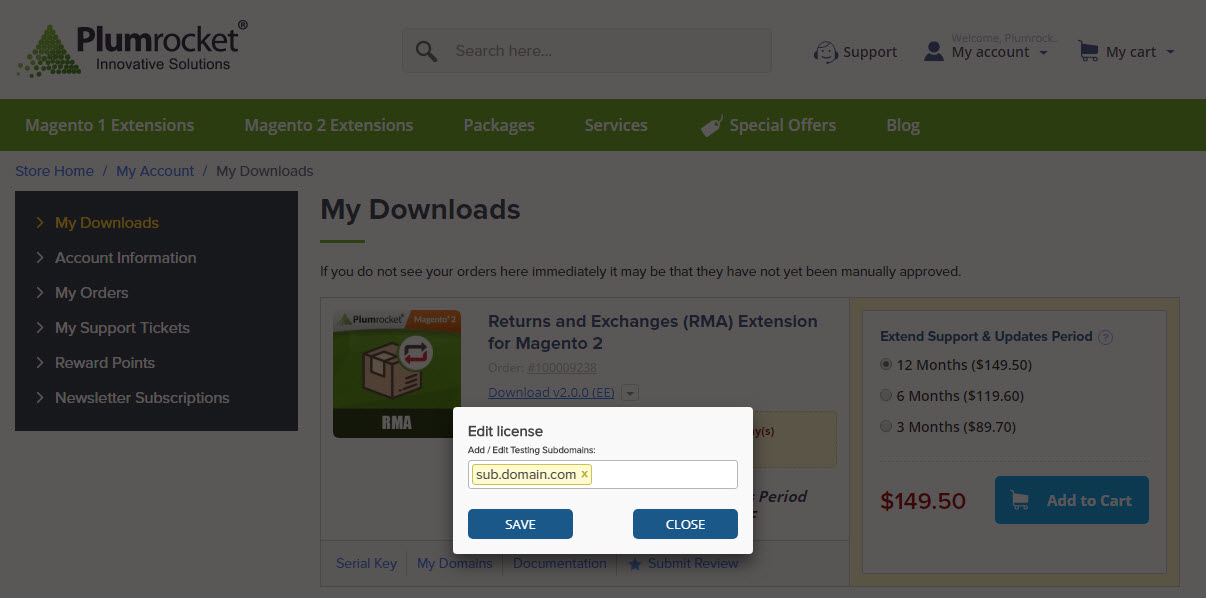 After you press "Save" the license will be queued for moderation.
Was this article helpful?