Here you will learn how to setup Plumrocket Partner Badge on your website. Please follow the steps outlined below.
Detailed description:
Enter the site https://plumrocket.com under your account.
Select "My Account" in the menu. (To open this page you have to log in first).
Locate and click "Partner Dashboard" link in the left hand side menu;
You will see the badges codes.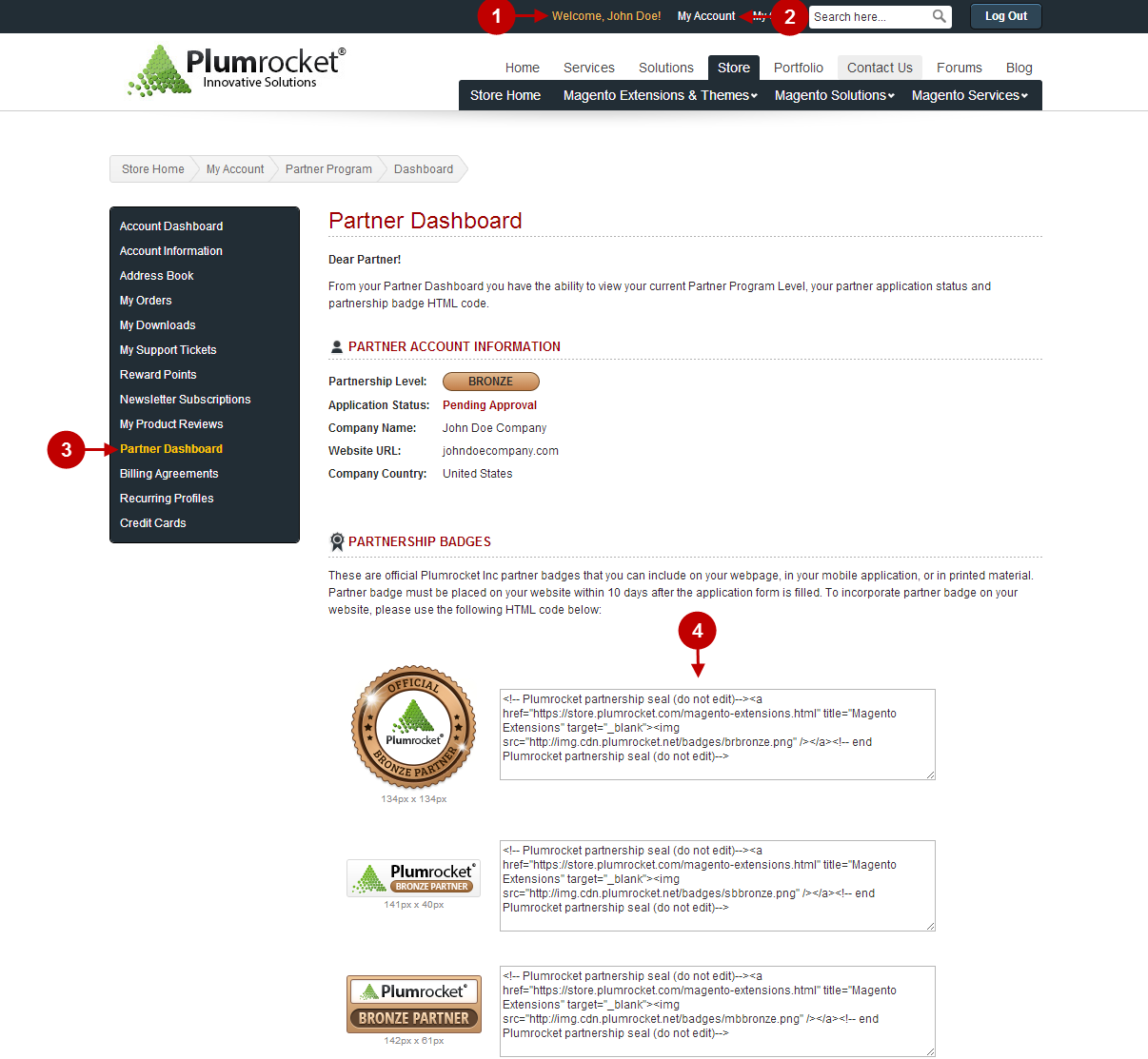 In order to include the official Plumrocket Inc partner badges on your webpage please copy the badge HTML code from your Partner Dashboard and incorporate it into your website, as shown below.
Detailed description:
The badge HTML code should be placed into your website code and look like this.

Detailed description:
This is how the partner badge will look like in your website's footer.

Once done, please allow some short time for our managers to check your website and approve the application. If everything is fine – you will receive the confirmation email with further instructions.
Was this article helpful?