Retro and Vintage – a Web Design Trend 2012
What's old is new again. The retro style is a huge trend right now. Nowadays, retro and vintage trends can be seen in a variety of stylish web sites. The retro elements in modern web design are subtle but clearly defined: the air of old times is felt in old-fashioned typography in a logo, a light pastel color scheme, and the use of vintage patterned frames around pictures.
Many designers draw inspiration from the glorious times saying 'Retro is back; actually, it never left!' We can only add that retro is an extremely powerful tool of design and it has always been in style!
What do you need to create a truly RETRO website?
First of all, keep in mind that retro and vintage are different things. Retro dates back to 1910-1930s, while vintage is set between 1950-1980s. This may seem to be irrelevant, but every little detail matters when we are talking about high-quality web design.
One of the features of retro style is the use of old-fashioned analogue devices (like radios, telephones, TVs). This conveys the feeling of nostalgia for something old and dear to your heart. It is believed to create a positive emotional response – something every website owner would like to get from his website!
The use of old photos, pictures of old cars, consumer goods and packaging can also "carry" a website visitor to a particular period, evoking positive emotions.
The use of rich textures is another feature of vintage and retro design: cotton paper, uneven inky textures, old stamps and postcards, torn paper and scrapbook, etc., create a wonderful retrospective impression, maintaining the style of the time.
Retro and vintage website design is easily recognized by the use of circles – they are basically everywhere.
Of course, you will hardly manage to create a nostalgic effect without the use of appropriate typography – drop shadows, or transparent shapes over subtle textures.
To make your retro website look up-to-date, add some new details – very often it is the contrast that appeals to a website. It is like an unwritten rule of web design trends in 2012.
For your web design inspiration, we have collected several beautiful vintage and retro web designs. You will easily notice the features of retro and vintage styles!
Look at them! Aren't they marvelous?..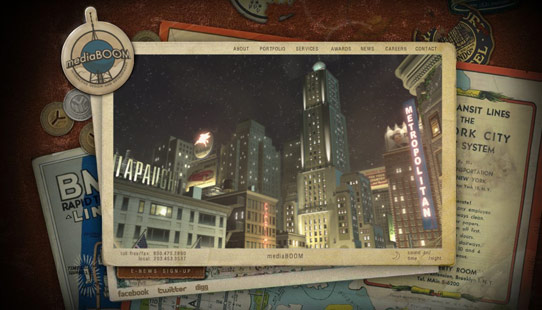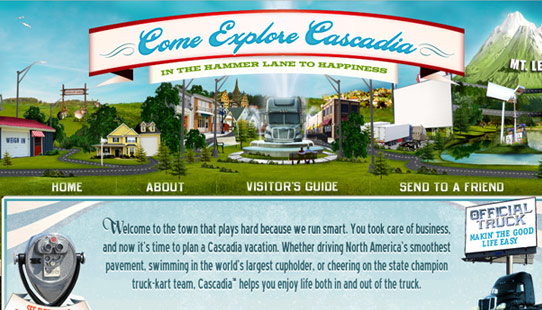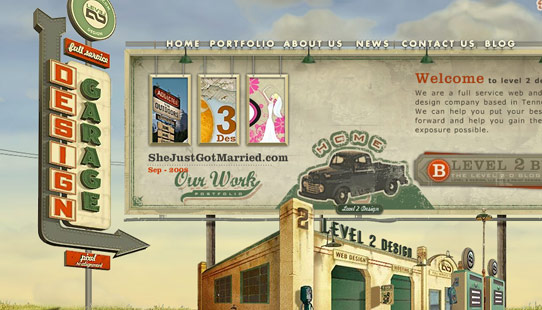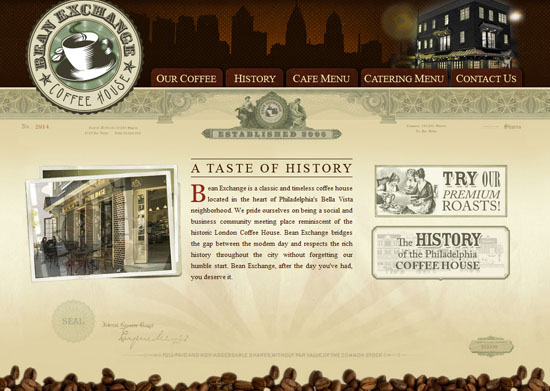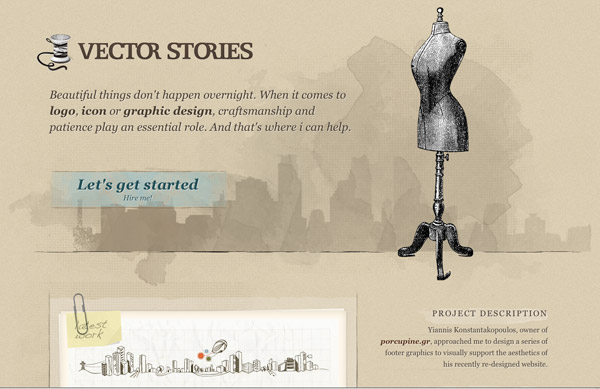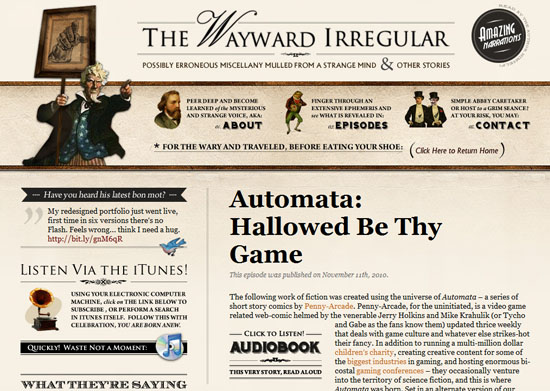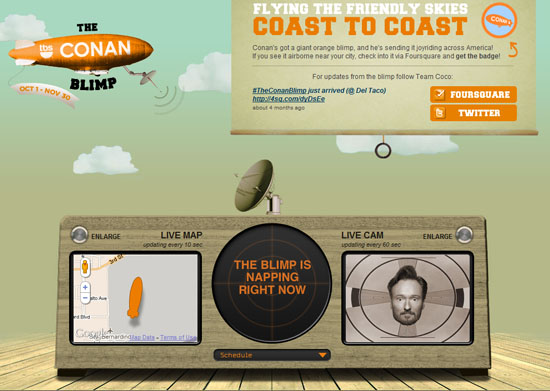 Click here for more retro and vintage samples for your inspiration.
What do you think of the retro trend? Is it here to stay?