The Most Creative and Extraordinary Fonts
There are lots of fonts available on the Internet. Sometimes it seems to be impossible to create new ones, but web designers manage to impress the audience with the most extraordinary ideas over and over again.
There is a thin line that separates a good font from an excellent one. In respect of web design, there are two important factors of font choice: readability/legibility and its ability to trigger emotions in the readers.  In web design, all the little details count and they can either enhance or spoil your design. The best font is the one that completely delivers the message behind the story. That's why they use different fonts for news websites, jewelry websites and restaurants websites.
Today we want to show you the most unusual and extraordinary fonts created in the last few years. Get ready to see more than the classical Times New Roman or Helvetica! Meet the collection of creative fonts prepared by the team of web designers from Plumrocket Inc.
We'll start with the Circled Font. It looks simple and minimalistic. This font can be used for print, brand identity, posters, t-shirt, motion-graphic and it can be a perfect choice for the title in the book and magazine. By the way, it's free to download.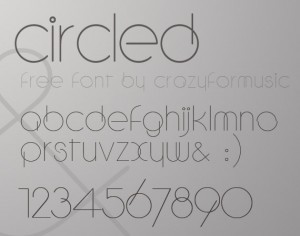 Then goes the Cube. There is something about this font. We haven't decided yet what it is… Perhaps, the geometry and dimension provide some sort of harmony and balance… What do you think?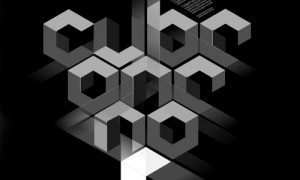 This font is going to mesmerize you. Try to look at the letters for more than 30 sec and you will see what we mean. It's the Network font by Joel Lozano.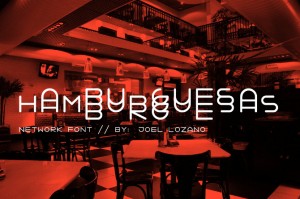 Europe Underground Font created by Måns Grebäck in 2010 impressed us by its definiteness and the air of velocity.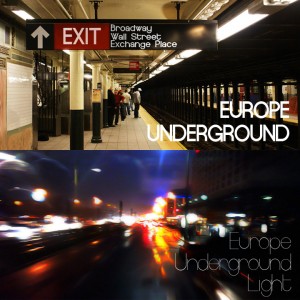 The rebellious nature of the Decibel Font did not leave us indifferent too.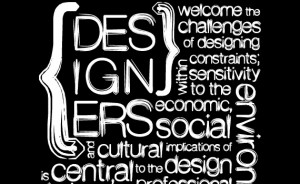 The next three creative fonts to be presented below were inspired by a person's handwriting. Such fonts have a great potential to enhance a web design adding some frivolous touch and thus making it totally unique. Meet the first one – Jenna Sue.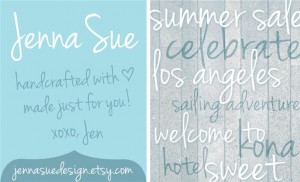 What we also liked is Claire Hand Font. It was made for simplicity and clarity.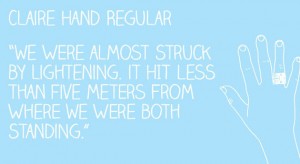 Can you see a free personality behind "Many Weatz" handwriting? (It was created by Måns Grebäck too – what an industrious designer he is!)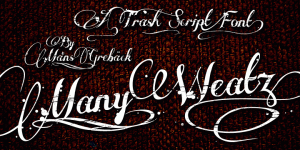 The designers at Plumrocket Inc. are fond of ancient times. It's a powerful source of inspiration. Perhaps, that is why we added the following fonts to our "Favorites" list.
This is Maya Hieroglyphs Font.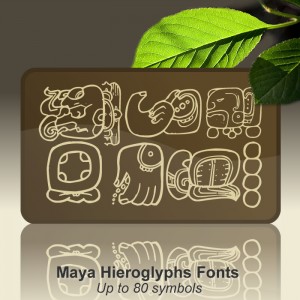 … and 1651 Alchemy Font.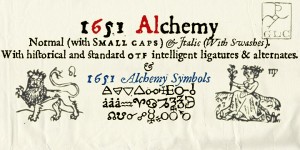 … and (prepare yourselves for the name) Ink in the Meat. If used properly, these fonts can have an enormous effect.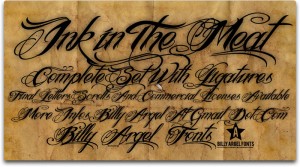 Madredeus is another creative font that attracted our attention due to its unusual lines and rounded shapes.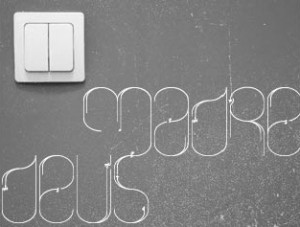 Another simple but interesting idea was realized in the Sketch Gothic font.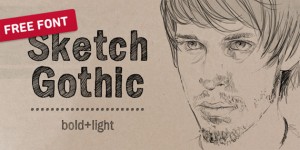 iNked God is not a new (created in 2008) but a very unusual font.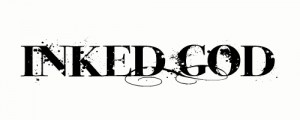 And finally a creative font from Gary Godby (Design Consultant of the Walt Disney Company)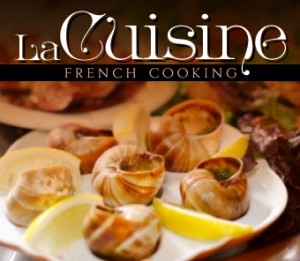 A helpful tip: How to use creative fonts to improve your website typography?
Determine the message your website is expected to communicate and select appropriate fonts. For instance, Decibel Font is definitely a bad choice for a quality newspaper website. While Jenna Sue can be a good idea for the website offering clothes for children. We hope you see the difference.
Provide a well-developed hierarchy of the text by means of kerning, tracking, font sizes.
Remember that contrasting colors stand out more. That's why you should use them for main section headings. The larger the heading you are going to use, the more interesting the font can be.
Use the Type Tester online application that to test different typefaces.
And the most important – be open to new ideas and experiments, since typography is a very powerful tool that consists of many tiny details that definitely aren't insignificant.
We hope that the creative and extraordinary fonts suggested above will serve as a huge source of inspiration for you!