Magento Social Login Extension: Quick Step to Business Improvement
The rapid rise of digital technology has made it mandatory for e-commerce websites to include social login into the business strategy. This type of sign in refers to the registration that is done by the user through their identities on the different social networking sites. According to GiGya's studies, 77% of customers state to have logged in socially because of 3 main reasons:
53% of clients dislike spending the time to fill out the registration forms;
47% of website visitors do not want to create another username and password;
26% of customers desire to share content with friends on social networks easily.
Besides, the survey conducted by Blue Research indicates that 54% of clients claim they might leave the website and go to a different one rather than complete a registration form. You can find a wide range of statistics that prove the advantages of the social login for e-commerce. Jared M. Spool's famous Amazon case study describes how the company found out that 45% of its customer profile had multiple registrations thanks to an inability to remember registered passwords. Even though the story took place back in 2009 before the social login hit the scene, offering guest checkout almost doubled the revenue numbers.
Facebook, Twitter, Google+, Gmail, Instagram, PayPal and most of the major social networks support social login. But are they appropriate for ecommerce? Let's outline the most important benefits and learn how social login for Magento store owners can improve customer experience and increase sales.
How to Gain from Social Login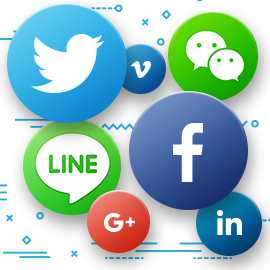 Social login popularity is increasing rapidly since businesses come to understand that the tool is more than just means to faster registration. It is a key for gaining access to permission-based identity information and providing a relevant user experience. In short, social login is a kind of sign-in where you use the existing login information of a social network to log into third-party applications, instead of creating a new account. With that said, consider the following advantages of social login:
#1 Password Fatigue Elimination
Ponemon Institute research states that around 50% of consumers have been unable to run an online transaction due to forgetting the passwords. Password fatigue is the stress-like feeling experienced by customers who are required to create, re-enter, remember and change a large number of various passwords. Lost passwords can lead not only to client frustration and spent dollars for your online shop, but also cause security risks. Password fatigue forces you to come up with the more obvious passwords and even write them down. Social login provides you with an opportunity to easily log in to third-party websites using a single, protected identity that minimizes password vulnerability.
#2 Streamlined Registration Process
According to Gigya Privacy & Personalisation Survey, 80% of clients leave the online registration because they are not happy with the amount or type of data asked. Sometimes password fatigue is not a problem since the clients abandon the website before even starting the registration. For skipping filling out a number of fields especially on mobile screens, social login enables you to get access to the desired site with one-click experience.
#3 Access to Customer Data
Since social login for Magento store owners is a permission-based user data collection process, it is like a digital handshake between the clients and your online shop. The customers knowingly grant access to their information in return for more relevant user experience. The consumers' information can include a number of possible data points, so the marketers can use the info to better determine the clients' demands and preferences. This type of first-party data collection not only results in more accurate insights, but it also builds the authentic connections that lead the brand loyalty and increased revenue.
#4 Effective Personalization Strategy
The Gigya research shows that 43% of consumers ignore all future communication from a company after receiving irrelevant information. The gathered identity data allows you to build a personalised user experience across different channels and devices in the following ways:
Email marketing: send letters based on the customer's signals like cart abandonment, reward loyalty with special offers, or congratulate with birthday discounts.
Website personalisation:

greet the potential clients by name when they sign in, as well as save recent searches.
Product recommendations:

offer the products related to their previous purchase, demographic information, or hobbies.
Targeted advertising: segment your audience due to the different criteria like common interests or lifestyles.
#5 Conversion Rate Enhancement
eCommerce businesses can decrease shopping cart abandonment by letting consumers sign in via payment providers like PayPal and Amazon. It helps to streamline the checkout procedure by pre-populating the required fields.
Without a doubt, social login can help your online shop improve the user experience and boost sales. Yet the tool can be a deceptively tricky piece of technology to implement, and some organisations make mistakes during the setup of Magento social login. For instance, Janrain research explains that consumers prefer choice when it comes to social login. Even though Facebook obtains 72% of social login share, many customers want to sign in using a social network other than Facebook. If you skip the process of offering various options to sign in, it can influence the website visiting and revenue improvement. To avoid missing any details of a successful social login implementation, Magento store owners use 3d-party plugins, and Social Login Pro Extension for Magento provided by Plumrocket is no exception.
Magento Social Login: Extension to Get the Registration Right
Social Login Pro Plugin for Magento 1 and 2 can help your e-store visitors register and place orders effortlessly. The extension aims to increase the number of registrations, enlarge customers' shopping experience, and collect clients' information in just a few clicks with the help of the following capabilities:
Different Social Login Networks.

Take advantage of

50+ social media networks and services

to offer your customers quick login and registration.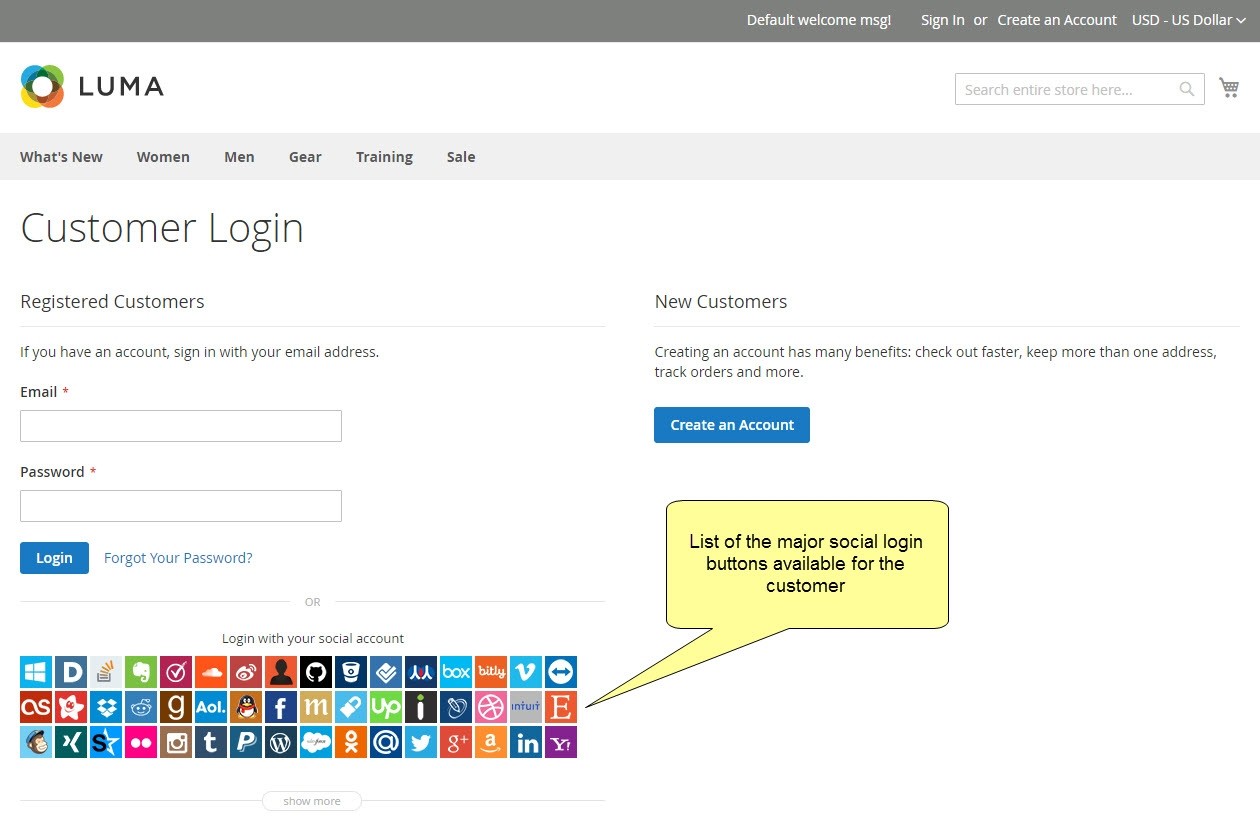 User Experience Personalisation. Build a personal experience with the potential client during all purchase cycle steps. Display consumer photo from social networks anywhere on your website.
Customer Data Collection.

Gather the verified customer information like full name, gender, location, etc. for a more personalised approach. Run marketing campaigns with targeted promotions like coupons, birthday cards, and so on.
Social Login for Several Pages.

Use social login on client sign in and registration form straight from the Magento 2 admin panel. Show the Magento social login and registration buttons, as well as customer photo anywhere on your website using the

developers guide and API reference

.
Website Social Share. Offer your clients an opportunity to share your site with others after a successful registration which can help your increase the social traffic and customer retention.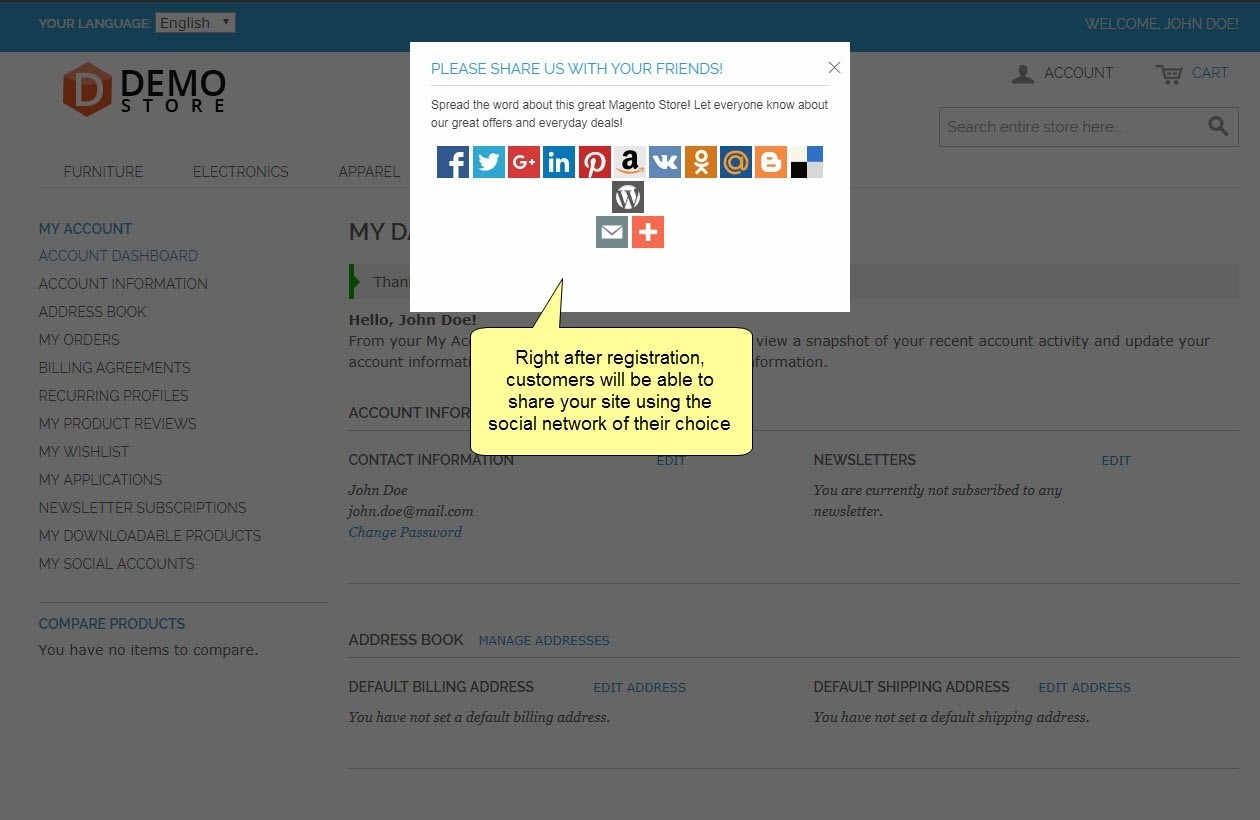 Conversion Rate Improvement. Increase ROI of the e-store with the help of Magento social login. Implement social checkout at the online shop that can enable your clients to make a purchase quickly without registration.
Risk-Free Login and Registration. Provide the possibility to sign in without a need to save user passwords on Magento online shop. For example, after choosing the product or service, you can proceed to the checkout page and complete the order without registration process. Just click one of the social login buttons and sign in. Eliminate the problems with incorrectly entered email addresses by retrieving  the emails from social networks.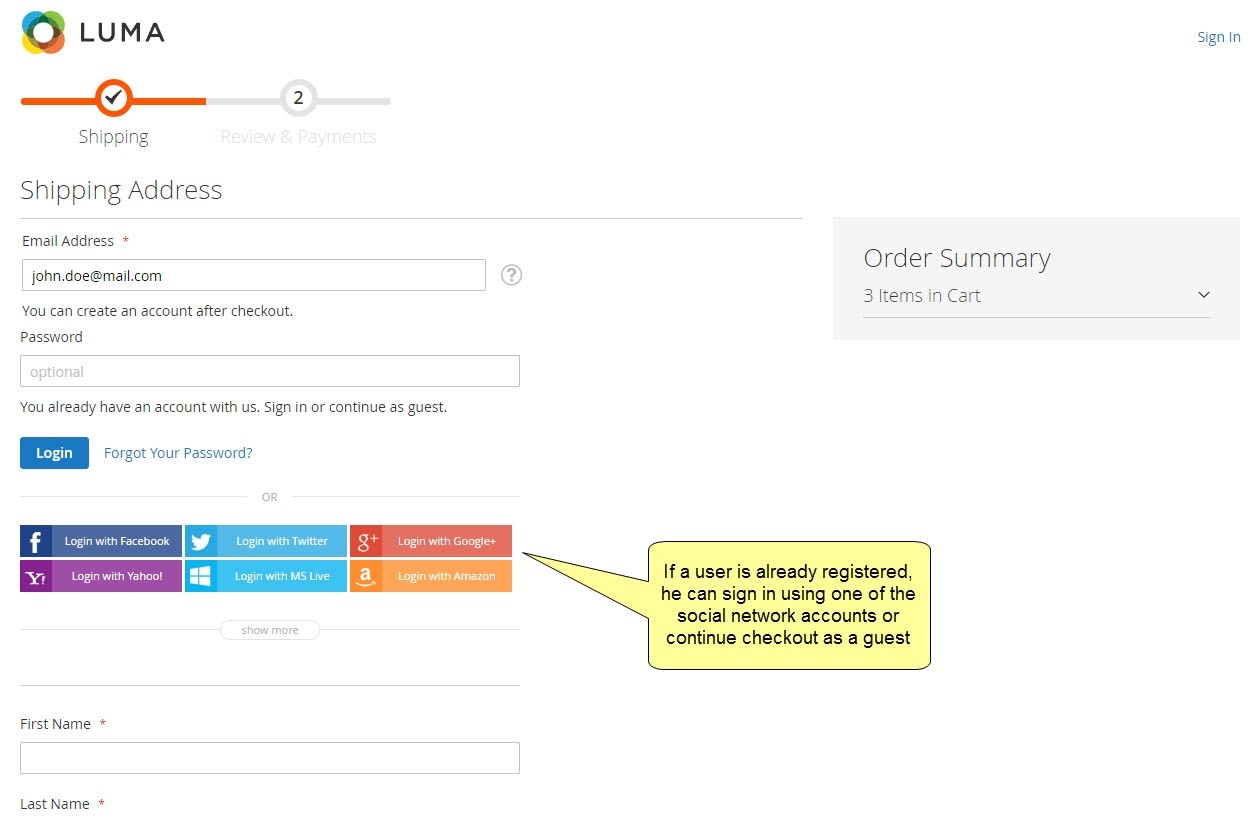 Magento Themes and Social Login.

Use Social Login module with any Magento template. Social Login Pro Extension for Magento supports all themes, as well as  custom ones.
As you can see, the Magento social login module can simplify the login and registration processes. With just one click, your e-store visitors and potential customers can skip a lengthy procedure of submitting the login details into the various fields. If you are interested in how the extension works, you can try a free demo of Social Login Pro extension or download the free Twitter & Facebook Login Extension for Magento to offer your customers a fast login via Twitter or Facebook.
Summing Up
As we've covered, the Magento social login provides a lot more value to your business and clients than just streamlining the login and registration procedures. So, if you are going to implement it right with the help of Plumrocket Social Login Pro Extension, there is a lot more than simply adding a few network login choices to your website.