Top 5 Must-Attend Magento Events 2019
Running an online business can be a challenging task, especially when you are out of ideas to bring your company to the next level. E-commerce experts state that it is essential for e-store owners to stay abreast of the innovative trends in order to keep ahead of the competition. Reading the latest books and articles, or watching seminars and tutorials are just a few of the effective ways to make your organisation successful. The best one, however, is to visit live occasions where you can interact directly with e-commerce specialists, as well as learn new information for your further business improvements.
Being a Magento store owner, it is recommended to attend e-commerce and Magento conferences to keep up with the trends in the new year. Magento events 2019 will address the pain points and changes in the industry, help you discover the upcoming functionality, and network with like-minded people.
Learn the useful insights on the key e-commerce conferences in 2019 by reading the article "E-Commerce Conferences 2019: 14 Events to Attend in New Year."
What are the main Magento events 2019 you need to visit?
So, if you want to master Magento skills, there are several can't miss Magento conferences in 2019. The events not only offer you networking opportunities but also provide you with a chance to learn from the brightest e-commerce and Magento speakers. Consider the list of Magento events to attend in 2019 that will host Magento professionals covering a wide variety of topics:
#1 Magento Event – Magento Imagine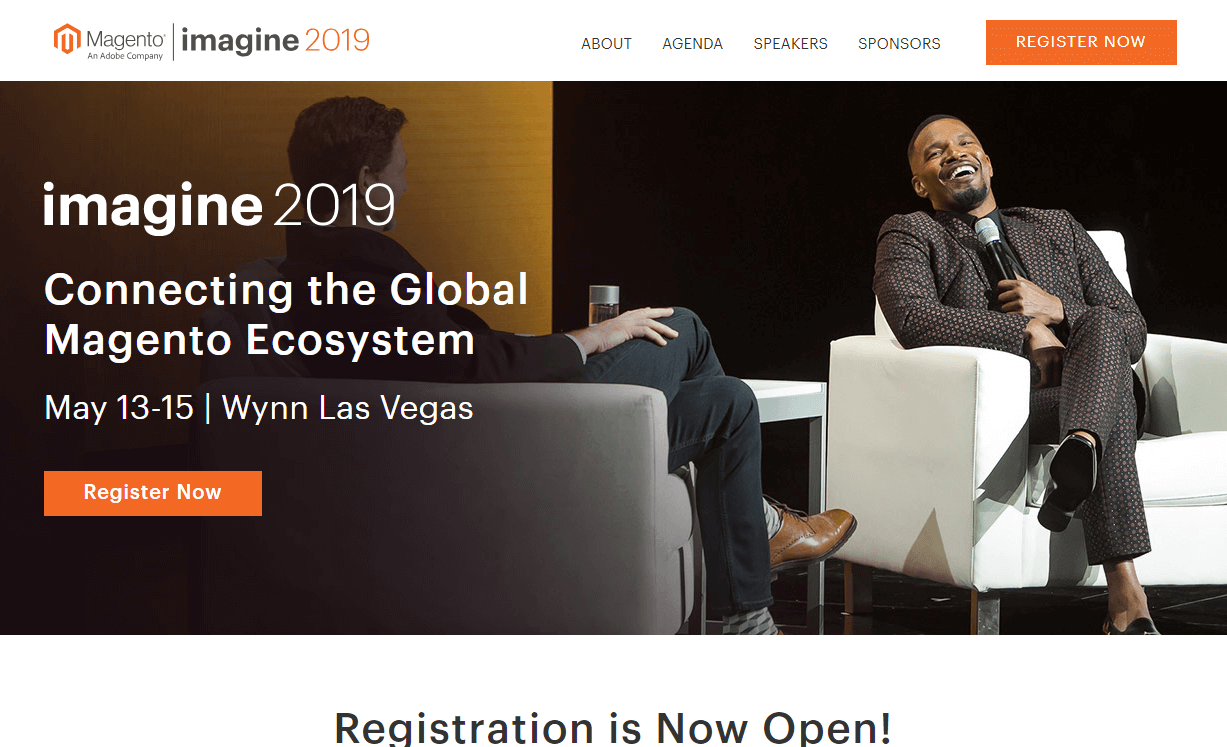 Name: Imagine 2019 Las Vegas, NV, USA
When: 13-15 May 2019
Description: Started 8 years ago, the premier Magento commerce conference gathers together over 3,000 e-commerce experts, including merchants, agencies, and technology providers from over 50 countries. Imagine comprises of three engaging days of keynote speakers that will help you reveal the business' latest strategic directions and new platform developments, as well as learn how to increase sales and discover the unlimited opportunities of commerce.
#2 Magento Event – MagentoLive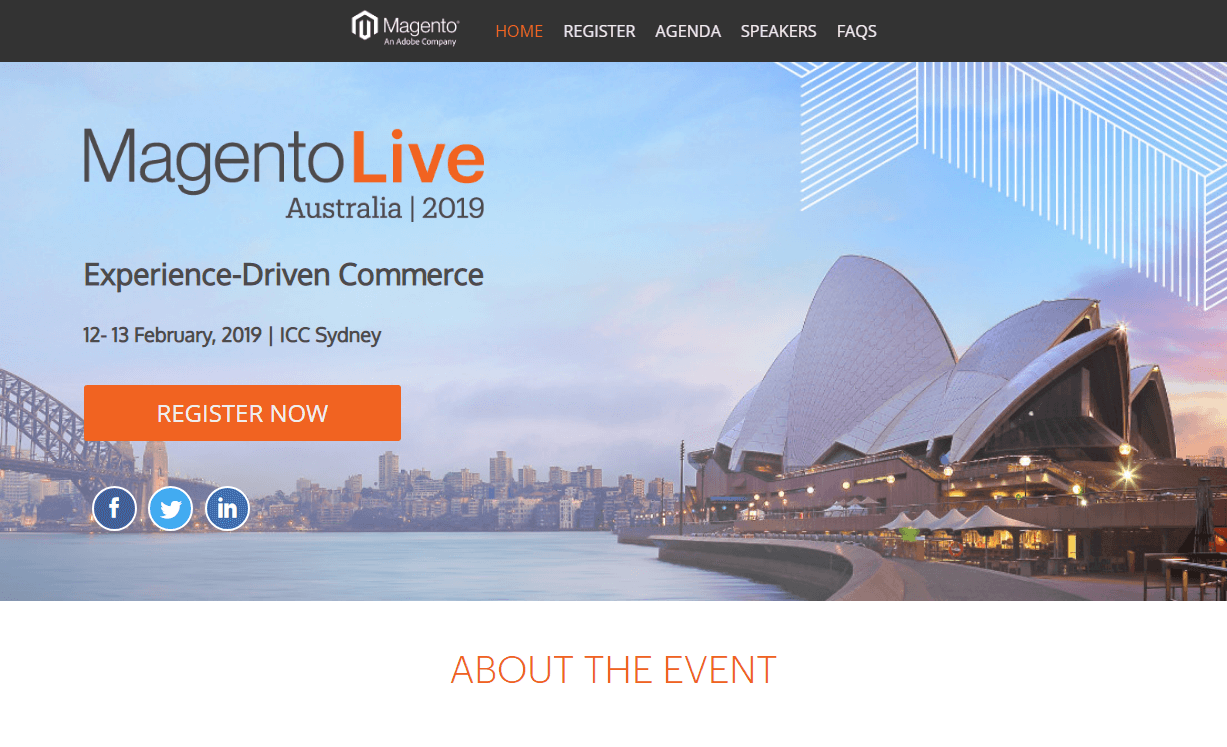 Name: MagentoLive, Europe
When: October 2019
By attending this event in Barcelona, Spain, you can find out essential information on critical aspects of e-commerce and Magento solution, expand your network and get inspired with new business ideas. The Plumrocket team members have visited Magento Imagine, as well as Meet Magento Germany, Netherlands, and New York. Also, they attended MagentoLive Europe last year and shared their experience, thoughts and takeaways with us:
Oleh Lutsiv, CEO at Plumrocket Inc.:
"Since 2013 we have attended over 10 Magento events, including 4 Magento Imagine conferences in Las Vegas, NV. Each event is a great opportunity to meet and exchange ideas with known Magento experts, partner with other Agencies and Magento Industry Partners, and discuss your questions with Magento representatives.
We always create a list of speakers that we want to listen to and write down all the interesting ideas that we think will be useful for our company. These ideas are then discussed internally, and some of them are selected to be implemented at our company or for our clients. Lastly, it is worth mentioning that evening parties are a great place to meet new people, have some drink and simply relax. After all, conferences are not only about work but also about having a great time ;)."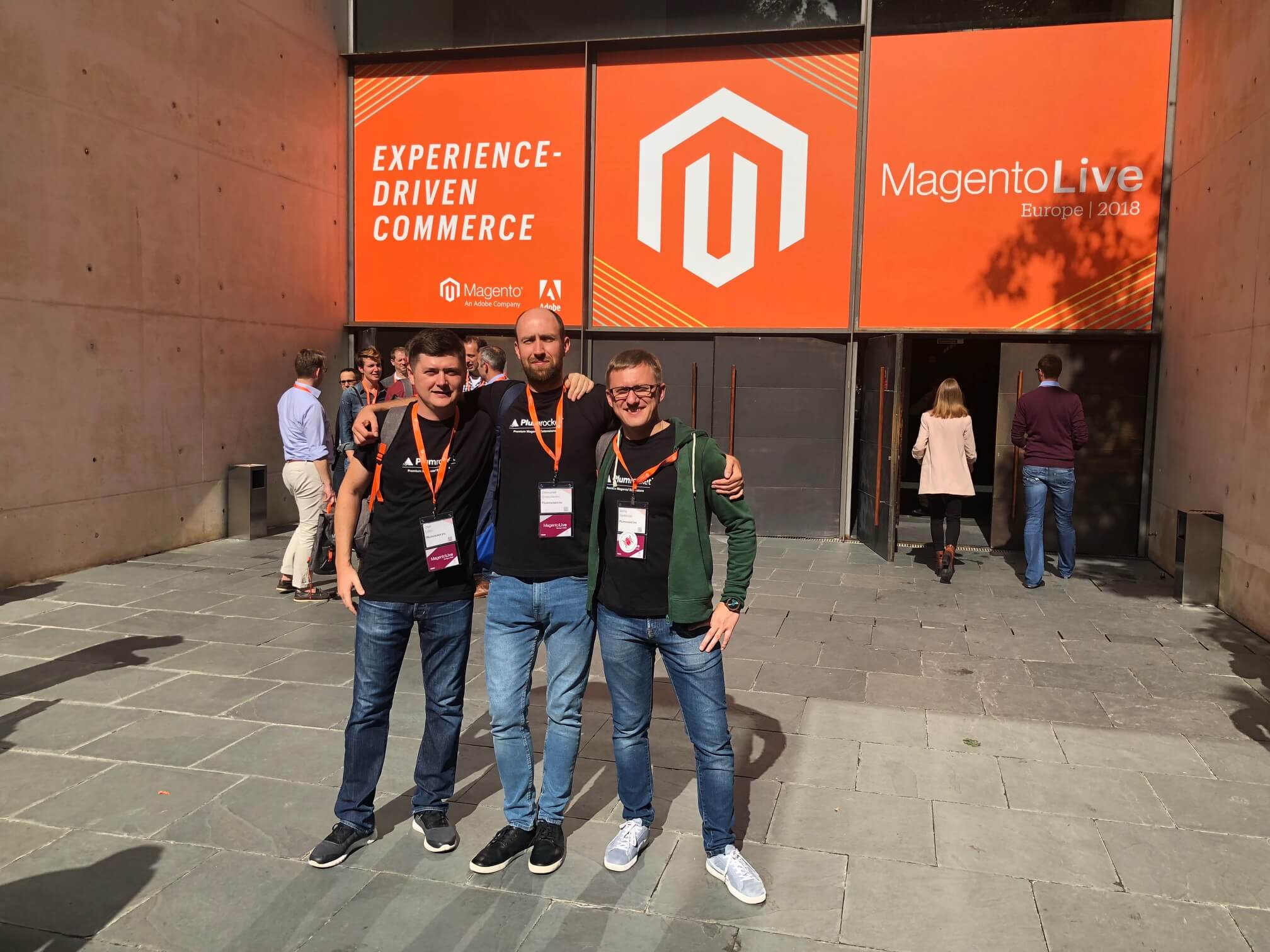 Plumrocket Team at MagentoLive Europe 2018 in Barcelona 
Oleksandr Shepchenko, COO at Plumrocket Inc.:
"MagentoLive wasn't the first conference I have visited yet I was amazed by the high level of organisation. I would say it is the biggest Magento event in Europe. We have collaborated with our partners, competitors and interesting professionals from the Magento Community, as well as established new connections and gained useful information. During the roundup of two days, I have visited interesting sessions and can single out the following ones:
Stefan Willkommer told about the big project he was involved in: migrating from Magento Commerce 1 to 2;
Riccardo Tempesta shared his experience that he gained during MSI Project, and explained the production of new Magento 2 architecture;
Shane Osbourne addressed the essential aspects of the road to PWA, as well as taught us how to level up your experience in Magento 2 optimisation.
For sure, I will try to visit MagentoLive, Europe in 2019." 
Name: MagentoLive Australia
When: 12-13 February 2019
Description: Being one of the most popular Magento conferences in 2019, MagentoLive Australia offers you an opportunity to meet the biggest innovators in e-commerce, listen to amazing speakers, as well as explore what's new in the world of digital commerce and the Magento ecosystem in the Asia-Pacific region. Whether you are a developer, CMO, or just an e-commerce enthusiast, get ready for two days of education and networking that can help you take your company to the next level.
#3 Magento Event – Meet Magento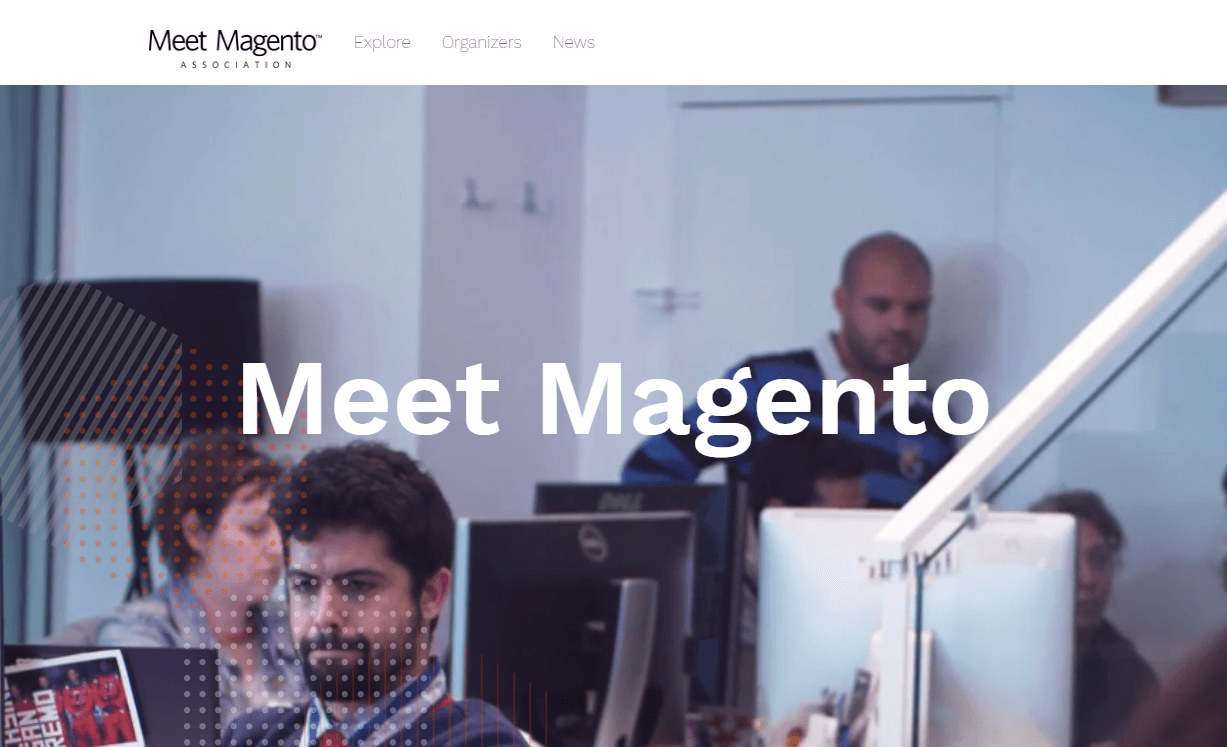 Name: Meet Magento
When: Starts February 2019
Description: After the success of last years' conferences in 23 countries, the Magento community events will be back with more speakers, topics, workshops, etc. You can discover useful insights on the latest e-commerce trends, and increase the base of the Magento community with more developers, merchants, marketing professionals, agencies, etc.
Plumrocket Team visited Meet Magento in Germany in 2017 and was proud to be the Silver sponsor of the event: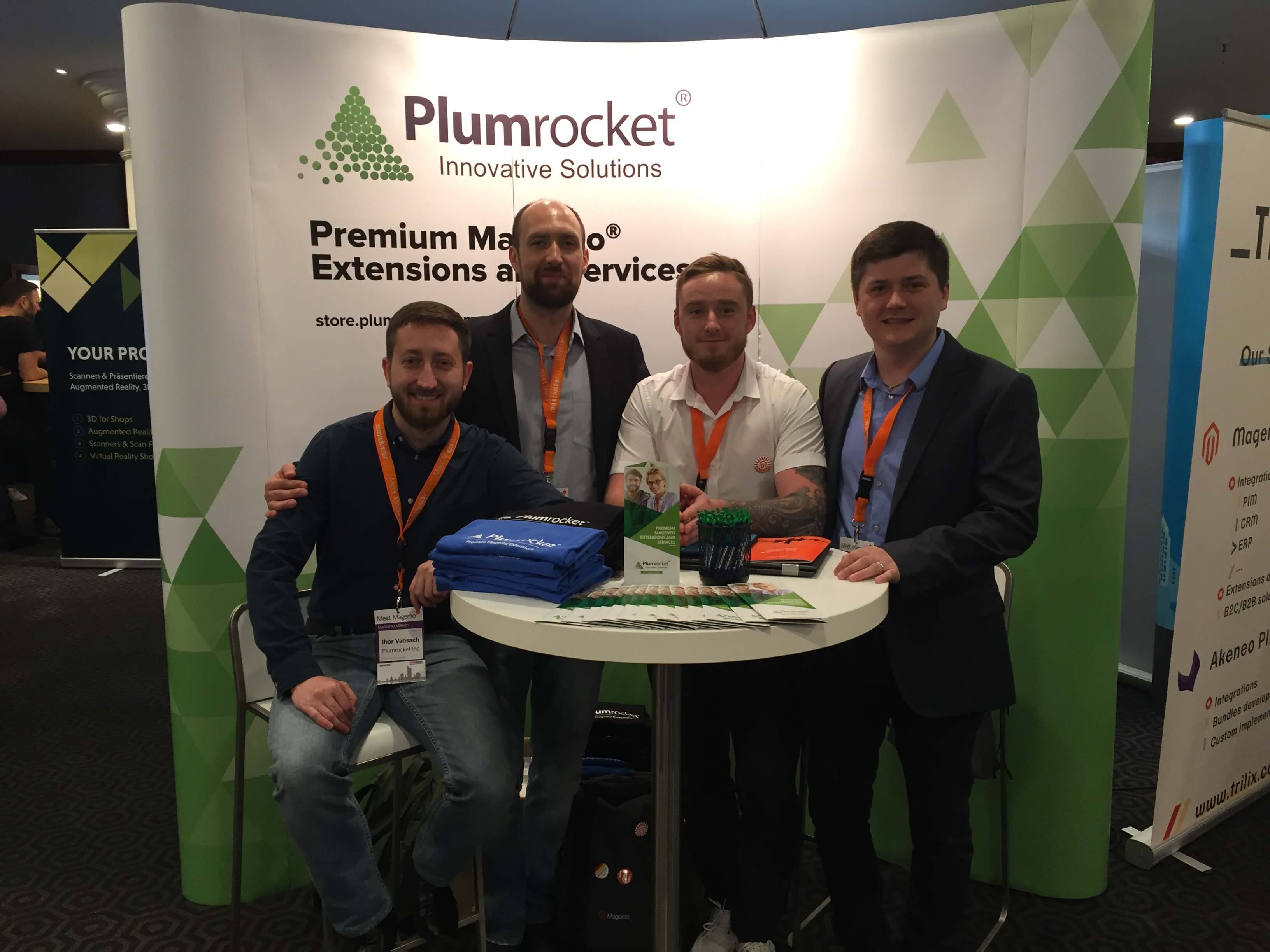 Note: The Meet Magento events will take place in the different locations:
2 February 2019 in India;
2-3 April 2019 in Milan, Italy;
18 April 2019 in Amsterdam, Netherlands;
3-4 June 2019 in Leipzig, Germany;
Mexico, MX;
New York, USA;
São Paulo, Brasil;
Buenos Aires, Argentina;
Madrid, Spain;
Brussels, Belgium;
Vejle, Denmark;
Oslo, Norway;
Stockholm, Sweden;
Cluj-Napoca, Romania;
Krakow, Poland;
Minsk, Belarus;
Kyiv, Ukraine;
Athens, Greece;
Moscow, Russia;
Ho-Chi-Minh, Vietnam;
Jakarta, Indonesia;
Tokyo, Japan;
Developers Paradise (location is coming soon).
#4 Magento Event – Mage Titans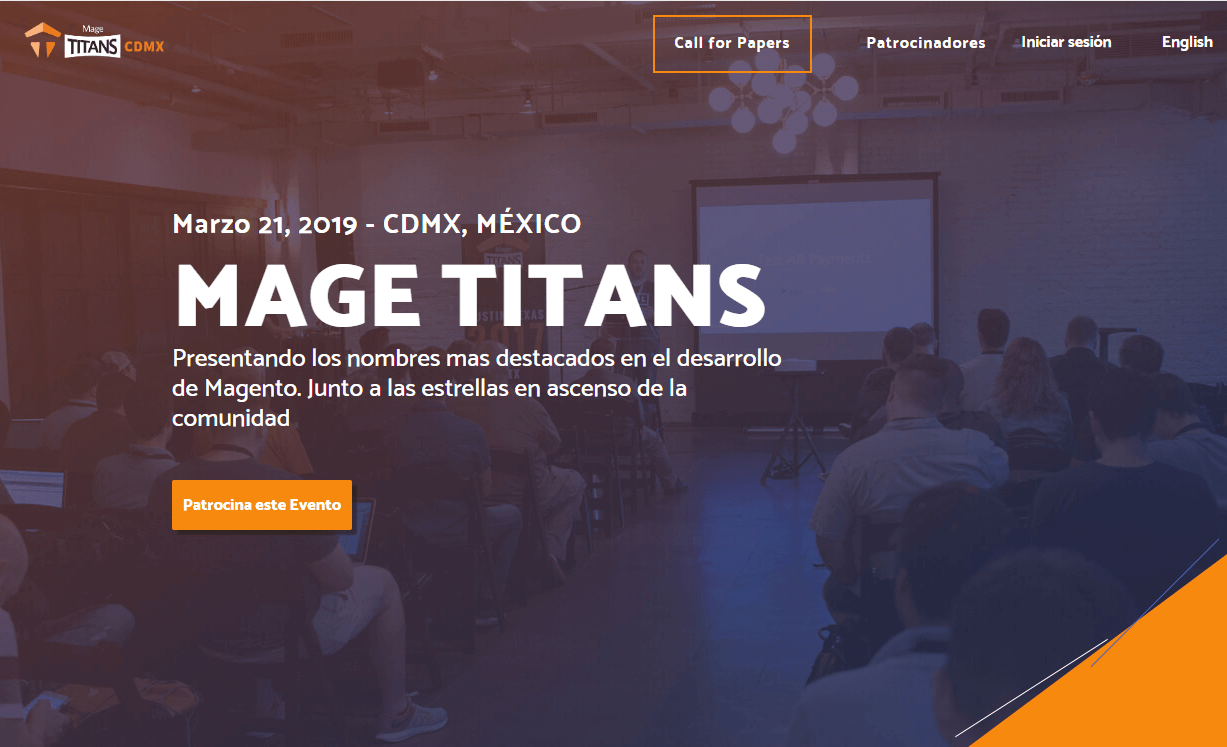 Name: Mage Titans Mexico
When: 21 March 2019
Description: The conference is a Magento focused occasion that brings the leading names in Magento development and other members of the community together. The primary objective of the event is to discuss the best practices, new technologies, tools, solutions to problems and much more in the e-commerce and Magento industries. You can easily network with fellow developers, merchants and technology partners.
Note: The dates of other Mage Titans events are not announced yet, but usually take place in the following countries:
Milan, Italy;
Valencia, Spain;
Groningen, Netherlands;
Austin, TX, USA;
Manchester, United Kingdom.
#5 Magento Event – Oscon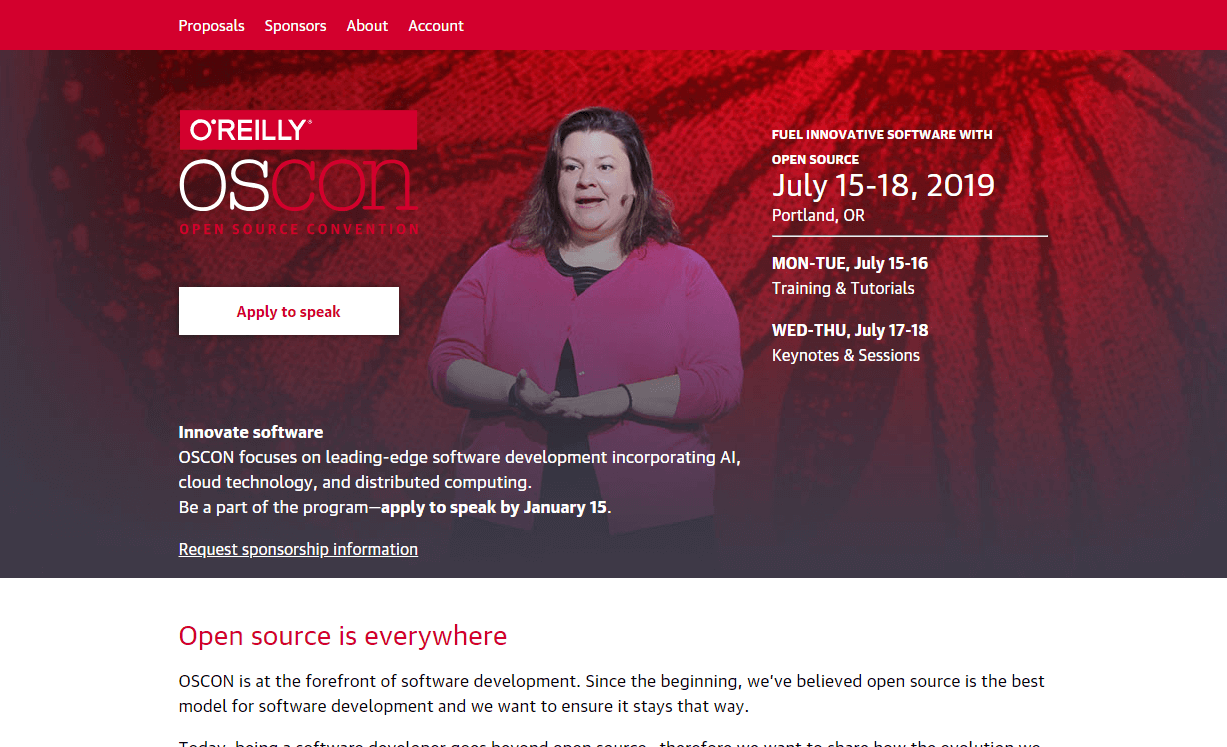 Name: Oscon
When: 16-19 July 2019
Description: Even though the conference is not dedicated solely to Magento, Open Source Convention is worth mentioning on this list. The international occasion joins together open source developers, business owners and investors who look for new ideas and want to share the knowledge. The occasion focuses on leading-edge software development incorporating AI, distributed computing, cloud technology, blockchain, and so on.
As you can see, the Magento company organises a wide range of Magento conferences throughout each year. Also, you can find industry events, webinars, partner and community occasions sponsored by Magento. Learn more here.
Recap
If you are a Magento e-store owner, developer, master or just an enthusiast, it is essential to select one of the above-mentioned Magento events 2019 and attend in the new year. You can not only gain industry insights, and expand overall knowledge, but also meet with Magento professionals and just have some fun.
Keep in mind, in case you already run an online business, check out Magento extensions to increase your e-store functionality and choose the desired plugin to boost your sales!