SEO: Using SEO-Friendly URLs
When we talk with our customers the first point to discuss for us is the URL of their website. We explain to them the importance of an SEO-Friendly URL.
Do you want to know more about this SEO Tip?
URL stands for Uniform Resource Locator. Search engine optimization depends greatly on the URLs you use in your website. Complex and hard-to-read URLs are often called dirty URLs because they are usually littered with punctuation and identifiers that are irrelevant to the ordinary user.
In its turn, an "SEO Friendly" URL does not contain extra 'characters' in it and looking at the URL, you can easily guess what might be located there. The keywords which best descried the products you offer should be inevitably used in the URL.
Compare an SEO-friendly URL
https://www.plumrocket.com/blog/2011/11/how-to-make-use-of-members-only-websites/
… with a dirty URL
http://online.wsj.com/article/SB10001424052970204394804577009801456226014.html
See what we mean?
In the first example, you get a clear idea that you will read about members only websites.
Dirty URLs don't tell you what you are going to see on the page.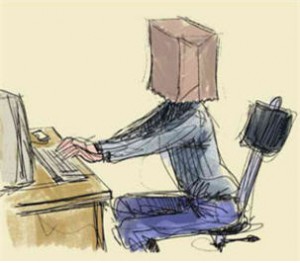 If you can live with that, Search Engines cannot. They like to "see" as many keywords as possible even in the URL name.
Besides, dirty URLs
Are difficult to type which easily leads to mistakes
Do not promote usability
Are security risks, since hackers can modify query string following the question mark in an attempt to disguise an attack into a web application.
Result in a painful process of changing from one technology to another connected with the potential for broken links and numerous required redirects.
How can you make your URLs SEO Friendly?
You will have to rewrite them. Whether you use specialized programs to rewrite the existing URLs, or order such services in a web development company, keep in mind that  SEO Friendly URLs should:
Be short and easy-to-read
Not contain punctuation in file names (except for the hyphens)
Plan for hostname and domain name typos
Include guessable entry points
Support multiple domain forms
Rewriting dirty URLs and redirecting them to the new SEO Friendly ones is not a big involved process, but it can make a huge difference when your aim is optimizing your website for the search engines.