Once again about … Google Analytics
Google Analytics is a free service offered by Google that generates detailed statistics about visitors to a website. It is the most widely used service by web marketers. Whether you own a small hobby website or a huge online business website you can easily trace the web activity. Today we are going to find out what makes Google Analytics so popular among Internet users.
We can assume that one of the main prerogatives of Google Analytics is that it is free. When you have to pay for web development and support of your website, it's no wonder you want to save money on its monitoring.
It is not difficult to get a Google Account since you can find a complete Getting Started Guide at the company's home page. Here are step-by-step instructions on how to use Google Analytics too. You can also use an online tutorial to get to know more about the service.
Google Analytics tracks a wide range of parameters – your ads, keywords, search engines, and emails – you will be able to analyze your visitors' behavior and compare the profitability according to each parameter.
If you use AdWords you will also estimate the effectiveness of your AdWords campaigns.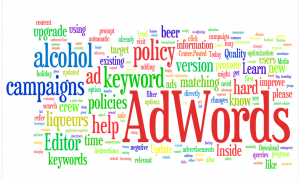 The collected data will be presented to you in the form of a visual report… Actually, Google Analytics can generate up to 85 reports for you to see everything dealing with your website traffic: the number of visitors, page views, popular content and ads, time spent on you website, etc.
The service tries to meet the demands of the ever-changing industry of IT technologies.  Not long ago Google Analytics team presented a mobile ad performance metrics. More and more people turn to using smart phones and tablets in their work. This option was designed to help users understand "how mobile advertising interacts with your business", said the company Senior Manager for Google Analytics Phil Mui.
Tell us what website analytics service you prefer.