Free Lifetime Updates for Everyone!
Great news! We at Plumrocket are super excited to start offering FREE LIFETIME UPDATES to all our customers! Starting from October 4, 2018, all customers will have an unrestricted access to all Magento 1 and Magento 2 extension updates available at our store.
With FREE lifetime updates your store will be more secure as you will be able to get all the latest updates, patches and fixes.
See article below for instructions on how to download the newest version of your Plumrocket Magento Plugin and enjoy the latest features and improvements!
How to Download Latest Updates?
Just login to your Plumrocket Store Account and navigate to "My Downloads" section. You can get the latest version by clicking on the "Download" link.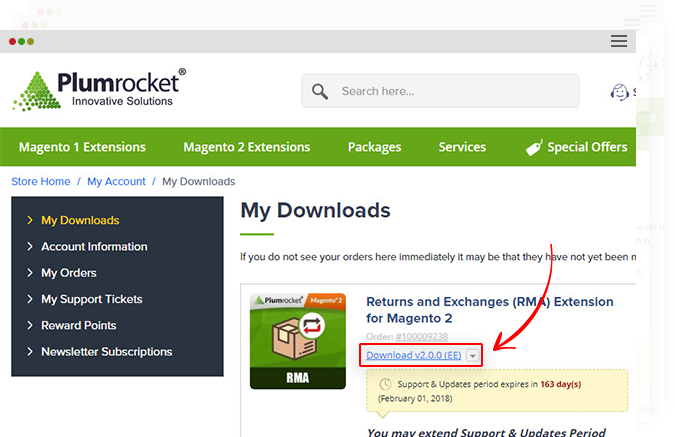 Please note: customers with active paid support & updates period of more than 3 month will receive a partial credit in reward points deposited to their Plumrocket Store accounts. You will receive an email confirmation after your reward points balance is updated.
If you have any questions or concerns, please do not hesitate to contact us.