10 Most Awaited E-Commerce Trends in 2019
The quote by Abraham Lincoln states: "The best way to predict future is to create it." The year is drawing to a close and New Year 2019 is just around the corner. That means it is high time to analyse what has been done, look for upcoming trends and start building the forecasts for further business improvements. Keeping track of e-commerce predictions is critical for organisations that want to apply efficient and successful business strategies in 2019. To provide you with some directions, we prepared a list of e-commerce trends in 2019 that can help you enhance conversion rates and reach your desired results in the coming year.
E-Commerce Trends 2019: What to Hunt for in Approaching Year
When it comes to the constantly changing e-commerce industry, it seems like one day you are in and the next you are out. In other words, the best ways for online companies to stay relevant and competitive is to implement the latest technology and keep up with the newest trends. In addition, with online shopping now more accessible than ever, clients are becoming challenging to please. Being an e-store owner, it is your responsibility to avoid ignoring e-commerce trends in 2019 that will change the way online shops run in the upcoming year:
#1 Improved Customer Experience
Buying items from online or physical stores are totally different experiences. Yet shopping online is expected to be almost the same in the nearest future. Usually, you have a human assistant that helps you find the right product in accordance with your preferences in the brick and mortar stores. The future e-commerce website will obtain the virtual assistant who will suggest and guide you by asking various questions. It can help online consumers make the purchase process more realistic, simplify the process of making decisions and provide better clients' experience.
#2 Rise of Augmented Reality
Augmented reality (AR) lets the clients interact with products as though they were standing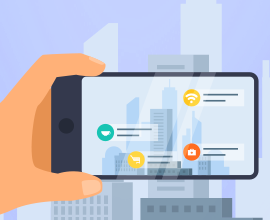 directly in front of them. In other words, AR helps you select items by creating an environment where purchasing can be more realistic. AR has already made great progress up till now, and it is one of the important e-commerce trends in 2019.
For instance, a French cosmetics store chain – Sephora – is famous for its efficient customer experience. You can try out different makeup looks, and take pictures with the outfit you're planning to go with. Other developing giants regarding AR are Amazon and IKEA. The first one provides you with an opportunity to test various products or appliances with an AR app to make an informed purchase. IKEA Place is an AR-based application that lets you try out furniture and accessories before making the final decision of buying something. In this case, you no longer have to imagine how this couch or table will look in the living room, you can actually see it!
#3 Mobile App Dominance
Today, more and more buyers shop on the go, so it is critical to adopt a mobile-first strategy. According to SearchEngineLand, 60% of the total Google searches are from mobile devices.
Even though the search engines have already advised companies to make their websites more mobile friendly, mobile applications win the race here. Also, the statistics show that the mobile application industry will reach $189 billion in revenue by 2020. So, it means you should consider mobile design and implementation at the initial stage of website development.
The mobile version shouldn't be daunting and has to obtain user-friendly and responsive design. If you want to take a step further, you can use a framework that lets you create super fast website pages across mobile devices – Accelerated Mobile Pages (AMP). The key advantage of AMP is that the technology increases conversions by keeping the clients engaged as they browse your website. Also, you can benefit from Magento Accelerated Mobile Pages (AMP) Extension that will help you improve search engine visibility, enhance site traffic and boost sales.
#4 Voice Search Popularity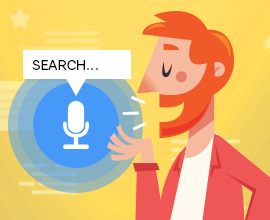 Voice technology led to new ways users can interact with different devices. Nowadays, online shoppers use voice for searching and purchasing products or services. OC&C Strategy Consultants state that voice commerce cross $40 billion sales in U.S. Individuals tend to make purchases through voice as it enables you with much more less friction than most check out experiences. You can simply ask to buy something. Voice technology is not a thing of the future anymore, but it is definitely a number one trend that will continue to evolve and increase adoption rate in 2019.
#5 Enhanced Products Filtering
This may look not a capability of the future, but it's just at first sight. A number of e-commerce websites still provide users with poor and low-quality search results. Implementing advanced product filtering enables your clients with more options when searching. Don't forget to filter attributes like size, color, material, price and so on, to narrow down the buyers' search. With an endless option across the web, make sure to help your customers find what they want swiftly instead of going elsewhere. Accordingly, you can simplify the process of product filtering by taking advantage of Magento Layered Navigation & Product Filter Extension.
#6 Payment Methods Variety
Nowadays, clients have different payment methods, and the landscape of payment services will be much more diverse in 2019. Cryptocurrency (Bitcoin), digital wallets (Apple Pay, Google Pay, or Samsung Pay and instant layby (Afterpay or ZipPay) are representatives of these payment choices.
The evolvement of new payment forms helps you exceed customers expectations and needs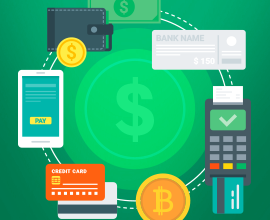 for a more frictionless checkout experience. It is not a surprise that retailers that force buyers to fill out long forms fail to understand that convenient and fast payment options can increase sales by more than 20%. Such payment methods make the transaction smooth and quick with a touch of safety, so it is obvious to expect the changes in this field in 2019. Note, you can always take advantage of One Step Checkout Extension for Magento that supports various payment options and reduces the number of checkout pages to just one single step.
#7 Better Video Content
Video has taken the internet by storm and is considered one of the most popular e-commerce predictions for 2019. The research determines that 80% of all web traffic is predicted to be video by 2019. Demanding customers are fond of videos, and your task is to create videos to cater to clients' needs. This kind of promotion includes brand films, animated and educational videos, FAQ and testimonials videos, and much more. The main benefit of this advertising option is that the consumers will be more engaged and more receptive to the message. In case you haven't use video content yet, it is time to fix it in the upcoming 2019. Try to think outside the box and brainstorm ways to creatively highlight the special features of your product or service.
#8 Chatbots and AI
It is well-known that chatbots and Al are already making a huge impact on major e-commerce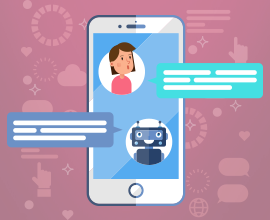 areas. The experts predict that a large part of the advertising budget will go to the development and implementation of machine learning like chatbots. They will facilitate the work of sellers in a more efficient way, as well as let consumers optimise time to choose and order products and services. In other words, Artificial Intelligence can help you engage clients and delivers a better user experience based on the previous data and buying behaviors. It completely makes sense in e-commerce because each customer has different needs and preferences.
Note, research shows that Artificial Intelligence will be a $36.8 billion industry by 2025, and e-commerce will share a huge part of the revenue. Accordingly, the further evolvement of chatbots and AI will be one of the most awaited e-commerce trends in 2019.
#9 Fast Shipping and Logistics
Same day delivery is highly expected in 2019. Statistics indicate that 88% of customers would be happy to pay more to receive the product as soon as possible. In this case, the online merchants will provide a faster and more convenient delivery service to meet clients' needs. Among the advanced delivery methods, drone types will continue to progress in the upcoming years.
#10 Social Media Shopping
Social media is already a huge hit for e-commerce, and this is only the beginning. Facebook, Twitter, Instagram, Pinterest and Snapchat are the leaders in driving potential clients to your website and great tools for customer engagement. In 2019, you will see more personalised ads that will bring even more relevant traffic and increase your revenue. For instance, Instagram added new functionality, and since then the e-store owner can tag up to 5 products in the post. Also, the tags include the information about product type, price, and link to carry out a purchase. So, your task is to explore the best ways of using social media in 2019 to enhance conversion rates and brand recognition.
Closing Thoughts
Online companies should always keep up with the times to stay profitable, as well as engage new and retain existing customers. Pay attention to the above-mentioned e-commerce trends in 2019 to skip missing essential updates in the approaching year.
Is your Magento platform professional enough to develop with e-commerce predictions 2019? Go through a list of efficient Magento extensions and select the required ones that can help you deliver the desired business results in the new year.